Real Estate Industry Trends 2016 is the guide that tells you what will happen in the labour market this year. Download it and discover everything you need to know about the Real Estate industry in 2016.
Do you work in the Real Estate sector but don't rely on positive predictions because of the fear of what happened during the economic crisis? Then forget your worries because the future really does look promising! 2015 was the best year for the real state sector since 2008, but results look to increase even more throughout 2016. Prices are stabilising, demand is growing due to employment growth, and the lowered requirements for access to credit are the most important indicators that ensure the sustained growth of the market.
Nevertheless, some things have changed. The evolution of new technologies and the impact they're having on both agencies and buyers, the commitment to sustainable and ecological houses, the millennial generation now reaching adulthood and the investors' change of attitude are some of the questions which are appear nowadays within the market, even though you might not have realised it just yet. So, we here at Grupo Esmeralda have created a guide named Real Estate Industry Trends 2016, where you will learn about everything that is set to happen in the industry in 2016.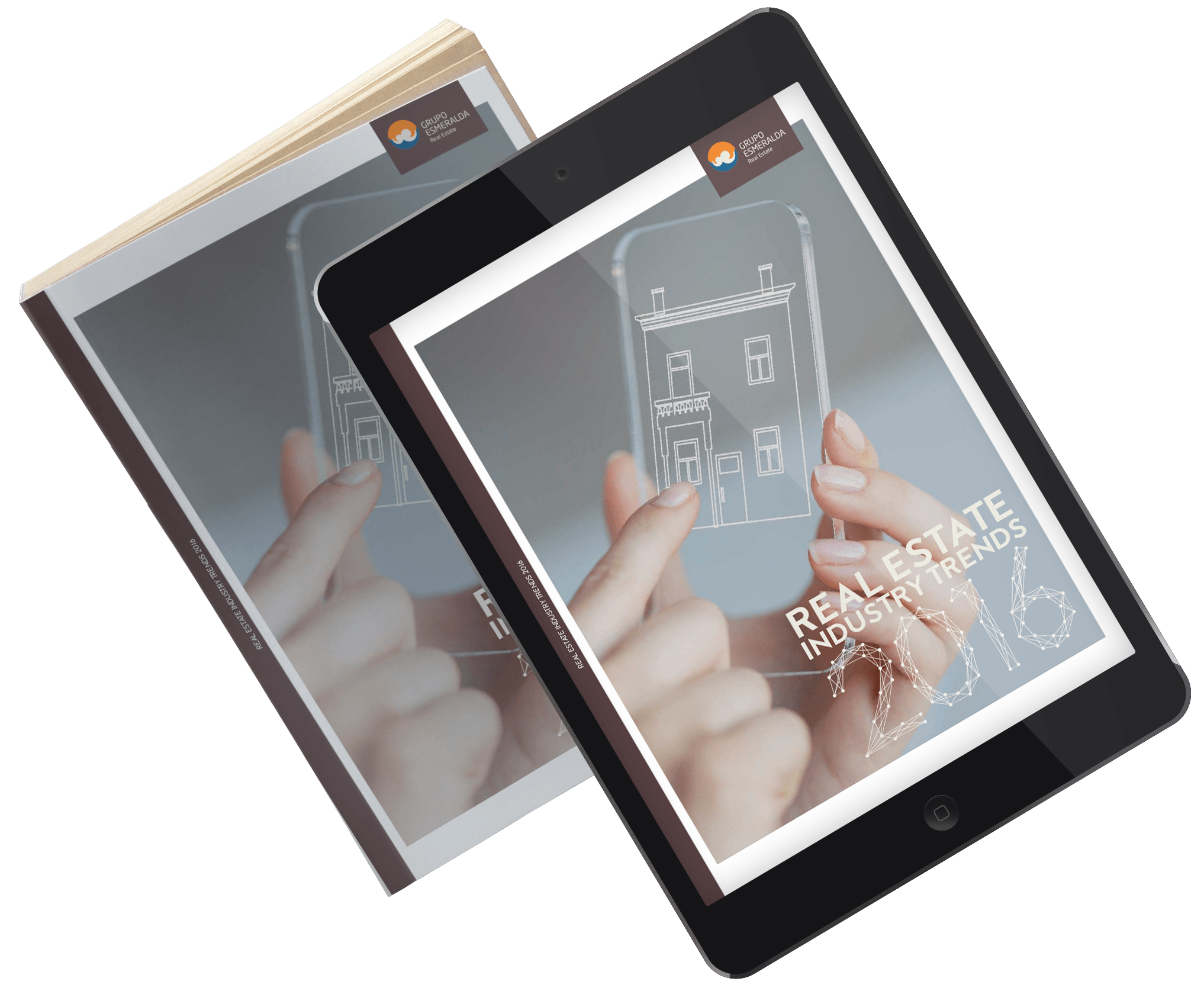 What will you find in this guide? The guide details the Real Estate trends separated into four fields: the influence of technology, the millennial generation and the increasing role they play, sustainability and the environment in the Real Estate market, and the particular relevance of the portfolios of investors with international values. Understanding what is happening in each of these fields is necessary if you want to know how to act in the Real Estate market in the long-term.

This is the reason why we have created this document; to provide you with all the information you need to be prepared. Download our Real Estate Industry Trends 2016 guide from your computer, laptop or smartphone. By reading this guide, many of the doubts and concerns you may have will be answered. However, if you have any queries after reading it, Grupo Esmeralda is more than happy to hear them and help you answer them.
FILL THE FORM
We will answer in the following 24h