There has been a fluctuation in the cost of buying property in Spain and in other countries in Europe throughout the last decade. The recession saw house sales drop hugely, and the recovery saw many property prices remain low and many European countries still offer property at pretty incredible prices.
The thing is that when you are thinking about buying a house, the cost of buying property in Spain, or any other country, shouldn't be thought about as the sole decision swinger. Things like cost of living, housing prices, transport costs and other factors should be taken into consideration when looking at the cost of property in Spain and its neighbouring countries.
For this blog we used Numbeo to get the figures for the cost of property in Spain, Italy, France and UK, as well as transport costs and food for the various countries.
Here we have a look at the clear winners for each of these three sections:
Food
Transport costs
Housing costs

Food and beverages
Let's face it, a lot of our monthly salary is spent on food and drink stuff, well, mine certainly is anyway. This means that, although it may not seem like a big deal, food and beverage cost should be considered when looking at the cost of property in Spain and other European countries. For a basic restaurant meal you will pay around £10.39 in France, £10.00 in the UK, £12.00 in Italy, and £8.66 in Spain. A pint of beer also came out cheapest in Spain at around £1.73, where it was £3.00 for the UK, £4.33 in France and £3.46 in Italy.
After comparing more things like the cost of milk, bread, and McDonald's, Spain came out the winner in three of the 6 categories and Italy was most expensive in four of the areas. Spain is undoubtedly the most reasonably priced when it comes to food and beverages.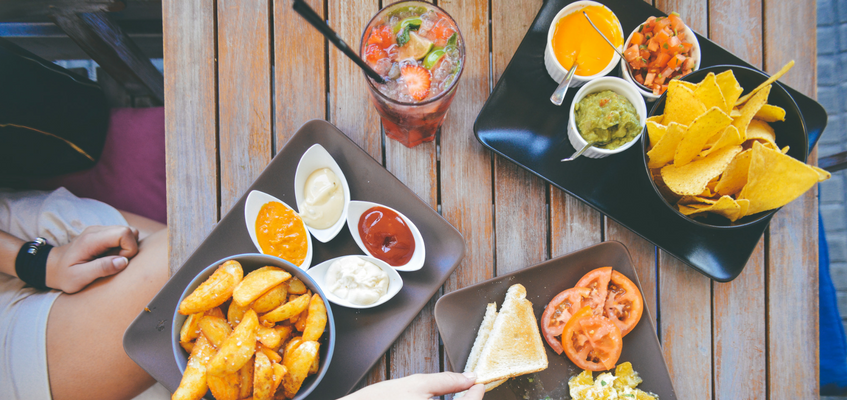 Transport costs
When considering the cost of property in Spain and other European countries, you should definitely factor in the cost of transport. Trains, taxis and fuel prices all lend a hand in determining how much you are going to spend getting to and from work on your daily commute or simply travelling around to places like restaurants or bars. Here's what we found: A monthly pass on local transport in France would set you back £40.70, £55.00 in the UK, £36.37 in Spain, and in Italy it's about £30.31. Petrol prices were highest in Italy at £1.53 a litre, and cheapest in Spain at £1.21, £1.36 and £1.30 in the UK and France respectively.
Overall, the UK came out as the most expensive country with regards to transport and Spain was the most reasonably priced.
Housing costs
The cost of property in Spain and other countries also covers electricity tariffs, monthly rent and the price per square metre of real estate sold. Here is what the results told us: The basic monthly utilities for a flat were cheapest in Spain at £84.86, then France at £96.12, UK at £137.00 and Italy came in most expensive at £129.89. Monthly rental in the city centre is £548.14 in France, £620 in UK, £432.97 in France and £519.56 in Italy. Purchase price per square metre in the city centre is around £3,463.76 in France, £2,309.89 in the UK, and the most expensive in Italy at £4,329.70, which is a whole lot more than the £2,771.01 found in Spain.
All things considered, it seems that Spain comes out top in affordability purposes and these should be factored into any consideration about the cost of property in Spain and other European countries. If you are looking for a relaxed lifestyle, next to the azure Mediterranean Ocean, then the Costa Blanca coastline is for you. Have a look at our extensive portfolio of property for sale in Calpe and invest in your dream home on the beach.

FILL THE FORM
We will answer in the following 24h