What details must you consider when selling property in Spain? Read on to grasp the critical components that will lead to successful transactions.
If you're a real estate agent seeking to develop your business and make worthwhile investments, expanding your property portfolio and selling property in Spain is a fascinating venture that offers you endless business opportunities.
While we know that the thought of expanding your business abroad often seems appealing, grasping the intricacies of a foreign market can feel overwhelming. That's where having the right knowledge and know-how makes a markable difference when selling property in Spain.
Spain should be your first-choice international real estate destination, as the Spanish property market is ripe for investment, giving your customers the perfect opportunity to buy a property that's lucrative for their well-being and wallets.
If you're wondering how to sell a property in Spain from the UK, we have the tools you need to get started. Here are our most valuable pieces of advice on selling property in Spain. We hope these steps help you take the leap and diversify your business, find the perfect Spanish property partner and tailor your marketing strategy to achieve the competitive advantages you're seeking in the industry.
Selling the Spanish Lifestyle
When selling property in Spain, you're appealing to the heart and mind. You're not just selling a physical asset; you're selling a lifestyle. Economics aside, you need to highlight the benefits of living in Spain to solicit customers who not only want profitable real estate investments but who also desire a high quality of life. Some customers desire holiday homes, while others wish to relocate permanently. You'll need to know the ins-and-outs of the Spanish way of life, and how you can market its culture and lifestyle in a manner that meets the wants and needs of potential buyers.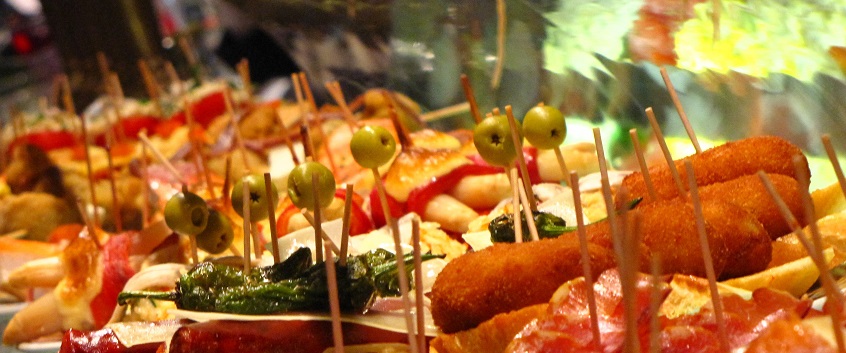 Image Credit: croquetasricas.com
Understanding the State of the Spanish Market
Before you begin, you must gain an extensive understanding of the state of the Spanish real estate market. While the Spanish economy was in the process of bouncing back from the 2008 financial crisis before the COVID-19 crisis and the associated malaise, the strong pound still presents fruitful opportunities that are ripe for UK citizens looking to take advantage of the real estate sector. During the lockdown, research from Rightmove found that searches for overseas property in the UK went up, with searches for properties in Spain up 34% year-on-year in May 2020. It's an ideal time to seize these favourable economic circumstances and encourage customers to buy now.
Knowing about Spanish Property Developments
While grasping Spain's economic climate and appealing cultural attributes is imperative, you also need an equally firm footing on what strategies you should implement to guarantee you're able and ready to embark on your journey of selling property in Spain. Your potential customers and Spanish property partners will trust you to have the knowledge and skillset to administer, grow and market your portfolio in a foreign country.

To implement this, you'll need insight into Spanish property developments. This process includes executing effective strategies to find the right properties to sell, as well as defining your portfolio according to the specifications of your business plan. Since you have the role of the middleman, you'll want to ensure you cover all the mandatory procedures that come with buying and selling property on foreign shores whilst providing your clients with the best possible service.
Selling property in Spain and the tax implications
Firstly, there are two tax payments you'll want to have at the top of your mind. There's the capital gains tax (CGT) if you are selling the dwelling at a higher cost than what you initially paid. This tax is essentially the tax you pay on the profit you made on the sale of the home. You can deduct the estate agent commission fee and other costs before you determine the final CGT rate. How much should you expect to pay? The CGT rate tends to be between 19-23 per cent and depends on the size of the gain.
Then, the next tax you must consider is on a local level, and that's called the plusvalía tax. This local municipal tax calculates the rateable value (cadastral) and the number of years have passed since you purchased it. The seller is usually responsible for this tax and generally rounds out to a few hundred euros. Still, the law stipulates that the buyer and seller can negotiate who will ultimately pay it within 30 days of the sale.
What if you don't have residency in Spain?
If you don't have official residency status in Spain, there are some special conditions to satisfy. The buyer will have to pay three per cent of the final purchase price to the tax authorities that will offset against any of the capital gains taxes you will have liable. You then must pay the remaining balance within 30 days. Inevitably, you will want to factor this into your tax obligations back in Britain as well. For that, we recommend consulting tax advisors with expertise in both the British and Spanish taxation systems.
Marketing your Foreign Property Portfolio
As you grow your Spanish property portfolio, your marketing strategy should follow suit. Refreshing your plan and boosting your online presence helps to achieve a greater audience reach and increases your number of clients. The aim is to have an impactful and inspiring strategy that generates profitable leads.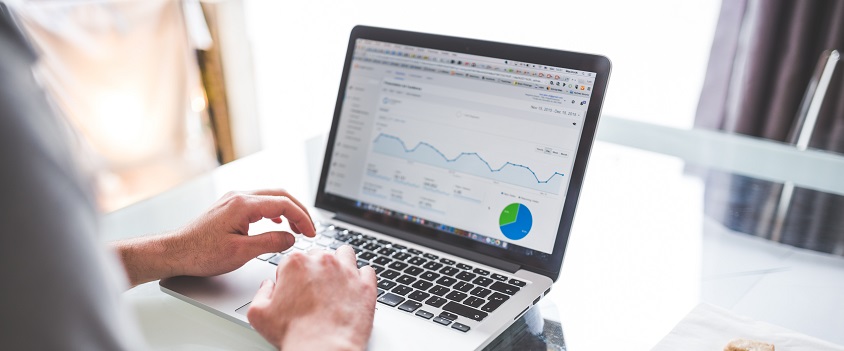 Image Credit: pexels.com
Finding a Spanish Property Partner
Lastly, you must find an appropriate industry expert, who has proficient knowledge to validate that you're making the right choices about which properties to sell. Since you'll be communicating from abroad, it can be challenging to find the quintessential Spanish property partner to determine how to sell property in Spain from the UK. With that in mind, you must ask the right questions and make informed decisions when searching for a suitable candidate.


If you want in-depth knowledge on selling property in Spain, you can contact us for more information about selling real estate in Spain, as well as find out about our property in Calpe.
FILL THE FORM
We will answer in the following 24h