When investing in property abroad or retiring, several concerns arise. These thoughts are inevitable. Once you decide you will love the Spanish way of life and cuisine, find its culture fascinating and find that the vast network of ex-pats sufficient to make some close friends, you'll start wondering why you ever lived anywhere else. The one question that remains will be where in Calpe can I go shopping for my needs (or desires)?
When it comes to Calpe and shopping, you needn't worry. The vast array of shops in Calpe will have you indulging in retail therapy while addressing the basics. From the larger grocery and supermarket chains to beautiful boutiques and markets for local products and souvenirs for those back home, there's plenty to choose from. What are our favourite finds in Calpe? Discover some of our top Calpe shops:
Calpe Street Markets
For those looking for a street market experience, there are three weekly opportunities in different parts of town. If you have a look at the Calpe market map, most of them are more towards the older part of town.
Calpe Market Saturday
First, is the Calpe Saturday Market in the old town on Avenida de Rumania. It gets busy, so be sure to get there early and remember that it closes at 13:30. You can shop for fresh fruit and vegetables on one side, while on the other you can look for clothes, leather goods, handicrafts and other trinkets. While you typically cannot barter, you can try your hand at negotiating the prices on some of the other goods. However, we can't guarantee this will always work.
Calpe Rastro (Flea Market)
On Wednesday mornings, there's another rastro (or flea market) on Avenida País Valenciá in front of the sports centre. This flea market is ideal for collectors looking for a bargain on secondhand decorative objects, antiques and furniture, as well as tools, clothing, shoes, leather goods and more. Other items that stand out in the Wednesday morning flea market are CDs and books.
Mercadillo Private Flea Market
There's also a private flea market three days a week on Mondays, Thursdays and Saturdays from 07:00-14:00. The private flea market has three areas: a food market with produce and meats, textiles for pyjamas, leather goods, and more; then an open rastro where you can find secondhand items.
As with most markets, if an item seems too expensive, it probably is. Always keep an eye out for opportunistic pickpockets.
Calpe Supermarkets
If you're looking for more of a traditional supermarket, stores such as Maxcoop Atena in the centre of Calpe are ample all around town. They stock imported products along with high-quality fresh fruit and veg, along with meat. Other supermarket names in Calpe to look for include Mercadona (one of the most famous Spanish chains), Lidl and Carrefour in other Spanish cities as well. If you are looking for a butcher fluent in English, visit Nick the British Butcher in front of Pepe la Sal between Calpe and Moraira. It's easy to find household essentials and stocking up on groceries, even products from back home you can't live without, in Calpe.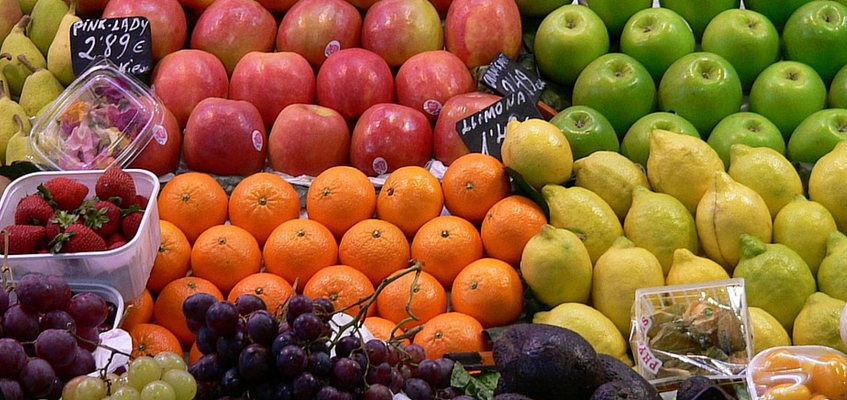 Bakeries
You won't have a hard time finding wonderful bakeries both in Calpe and in the towns nearby. A popular spot in town is Cafetería Flandés, and if you're in the market for an exquisite cake, Bakerella Cakes can tempt you with their melt-in-your-mouth creations for birthdays and weddings.
Boutiques and Clothing Shopping in Calpe

There are a plethora of boutiques and clothing stores to choose from in Calpe proper. There is a shopping mall in the centre of Calpe, called the Plaza Central Calpe with a Mango and a Sprinter sports shop. There are more massive shopping malls near Calpe in Benidorm (the city with the closest H&M and Zara) and further away in Alicante, where you'll find a Primark! What you tend to find in Calpe are smaller, luxurious boutique shops.

Everything you can need and want is right at your doorstep in Calpe. If you want more information about shopping in Calpe and the shops in and around the area, click here. If a villa in Calpe sounds like your idea of a great investment property or place to retire, contact us for more information. Our vast portfolio of villas in Calpe is sure to have one that's perfect for you to spend your days enjoying a glass of wine in the sun with incredible views of the Mediterranean.
FILL THE FORM
We will answer in the following 24h