If you're looking to retire under the beautiful Spanish sun and enjoy some of the best weather in the world, Calpe is the perfect retirement destination for you.
Retirement, the golden years. It's a time to reflect on the past and look ahead to what's to come. At the same time it can be nerve-wracking, stemming from the uncertainty that often leads to feelings of anxiety.
Above all, retirement is exciting! It's a time for you to explore things and places you couldn't before for lack of time or money. You can even take this opportunity to start a new journey and take on new projects. While many people see retirement as an end, it's really a beginning.

Retirement is also the perfect time for you to leave the dreary British weather behind and start a new chapter with a home in the sun. Spain is naturally a popular spot for those looking for beautiful retirement properties for sale along the coast, with Calpe, along the Costa Blanca, being one of the most sought after destinations of all. Why are retirement properties for sale in Calpe a smart choice for your next home? Here are the reasons.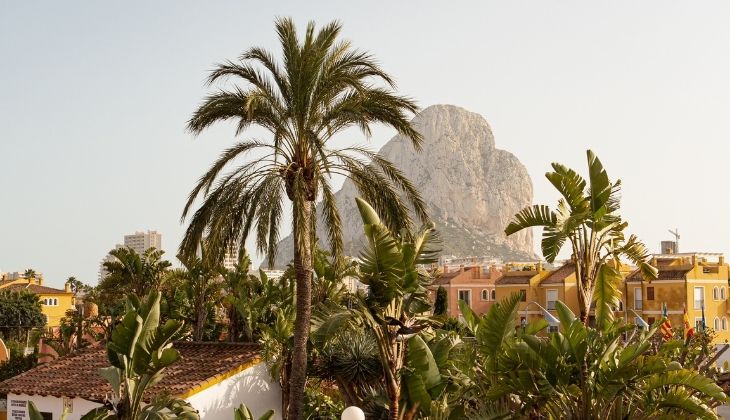 Why you should choose properties for sale in Calpe, Spain for your retirement
Climate

Spain is known for having one of the warmest climates in Europe, with the Costa Blanca boasting an exceptionally mild climate year round. The gorgeous coastal weather makes property for sale in Calpe, Costa Blanca quite literally "hot property" for those looking to enjoy retirement in the sun. Another perk of being in Spain is that the varied climate throughout the country allows for quick escapes to the north of Spain and the mountains to enjoy a wonderful weekend or mini-break when you want a brief respite from the heat.

Unbelievable Landscapes
If you love the sea, are a homebody, a nature-lover, someone who enjoys long walks on the beach or perhaps someone who loves the simple pleasure of a delicious meal paired with exquisite wines, property for sale in Calpe is perfect for you. This quaint coastal town boasts fantastic restaurants, bird-watching opportunities, hikes, cycling trails, watersports, gorgeous beaches and, of course, beautiful properties for you to find the perfect space to build your home. All of this makes Calpe a great place to live out your golden years, whatever type of person you may be.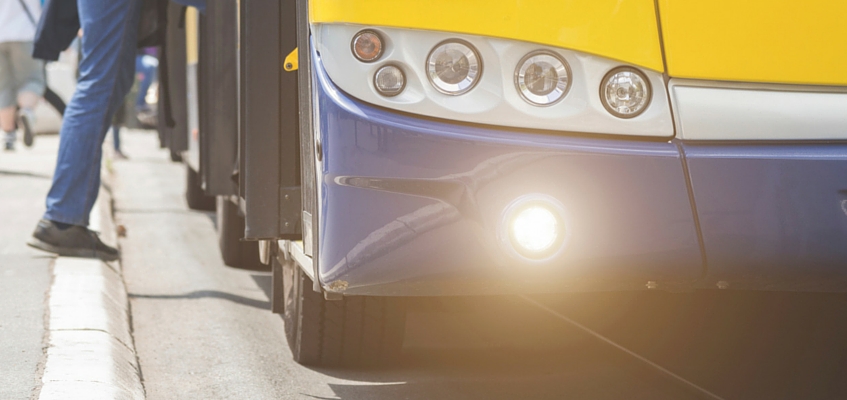 Proximity to the UK

Another one of the very best things about Calpe, Spain is that it's easily accessible. If you're seeking to relocate, Britain is only a two-hour flight away from Alicante's airport, which is less than an hour away from Calpe by car. It also lets your relatives back home easily pop over for a summer holiday in the sunshine. Its location near Alicante's airport also makes it easy for you to catch direct flights to many major European cities, making travel easy and enjoyable.

Public Transportation

Another fantastic benefit about properties in Calpe is its excellent public transportation that lets you seamlessly get around town and nearby areas. If you're interested in having a car, bringing vehicles from the UK can be quite expensive. The most cost-effective option would be to purchase one in Spain. With a car in Spain, you will be able to not only enjoy Calpe like a local, but also get to know the surrounding cities and villages.

Wonderful Expat Community

While there are loads of benefits stemming from moving to a new country such as immersive cultural experiences, unique food and traditional music, it's also nice to have some of the comforts of home. An incredible thing that comes with buying a retirement property for sale in Calpe is the established British expat community. How does this benefit you? You'll have access to fantastic British supermarkets, restaurants and pubs that cater to a clientele from the UK, along with a great group of people for you to befriend. Having people from the same place sometimes makes it easier for you to take the leap and move to a new country.

Affordable Retirement Properties in Calpe

The 2008 financial crisis caused Spanish property prices to crash, causing much of the market's available property to be remarkably well-priced. With projections saying the pound-euro exchange rate will perform well in 2021, even with the impact from the pandemic and Brexit yet to be seen, properties for sale in Spain will only witness marginal price increases. Still, you should keep in mind that coastal properties will always remain popular, and you'll see that reflected in prices. The two critical aspects of a prime property are sweeping ocean views and proximity to the beach, so consider that as you look at the available options.

Would you like to know more about Calpe and the retirement properties for sale in this stunning coastal town? Get in touch with us and look at our Calpe property portfolio to see all the available options. We're sure you'll fall in love!
FILL THE FORM
We will answer in the following 24h