Trend analysts predict a growing surge of millennials and investors purchasing property throughout 2017 and the years to follow.
They attribute this increase in consumer buying power to a projected rise in employment that will encourage customers to favour buying real estate over long-term rentals.This trend, coupled with technological innovations, means that your real estate business is set to boom.
While the eco-friendly trend will persistently influence construction and architectural design, the integration of technology in our daily lives will continue to shift our behaviour patterns in monumental ways and directly impact how buyers buy and agents sell. There's no escaping how deeply entrenched IT is in every facet of our lives and the real estate business is no exception, with countless profitable possibilities presented by new technologies.
The internet gives us instant access to unlimited information and around-the-clock global connectivity. In the beginning, this was relegated to desktops in homes and offices, but thanks to the arrival of the smartphone, knowledge is accessible from the palm of our hands at all times and from almost any location.
In order for your business to thrive in a technocentric society, it's imperative that you harness technology to gain a competitive advantage. As a real estate agent, you can also reap these advantages; but to accomplish this and get head, you first need to familiarise yourself with prevailing trends. To start, here's our list of top trends to help improve your real estate business:
Technology has changed the way investors buy
It's common knowledge that the majority of potential homeowners look online to buy property. The days of flipping through newspapers are rapidly declining. The desktop, laptop and, more importantly, the smartphone, have made searching convenient. Consequently, busy modern lifestyles and the desire for instant gratification have lead to the development of thousands of mobile apps to facilitate your client's buying and selling processes.
Responsive design makes mobile browsing simple and location-based apps allow buyers to compare hundreds of properties, while other apps share up-to-the-second pricing and inventory details. Even the process of obtaining the correct purchasing documents can be as streamlined and straightforward as using Dropbox.
Technology has changed the way real estate agents market themselves
When it comes to advertising, signboards and print advertising no longer possess the same calibre of persuasion or enticement they previously had. Increased online interaction should encourage you to employ the standard practice of maximising your web presence and actively engaging on social media.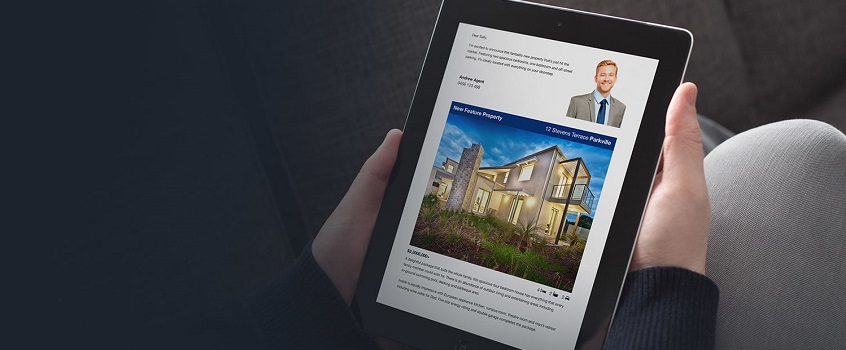 Image Credit: realtybiznews.com
Added to this, implementing inbound marketing strategies has become one of the biggest marketing trends, with a solid track record of return on marketing investments. We recommend using this methodology because it considers modern buying behaviour and streamlines your potential buyer database by directly targeting those who have already shown an interest in purchasing property.
Technology has changed the way agents stay organised
The tablet and iPad are multifunctional devices that can replace diaries and paper-orientated registration processes. If you're a tech-savvy agent, you can use them to show beautiful images of properties that match your buyer's specifications, as well as utilising certain apps to facilitate lead generation.
You're probably no stranger to the constant travel that comes with the territory of working and having a real estate business. Often, you require immediate access to share and request important information. Making the most from your mobile technology is a necessary step to manage an on-the-go office and allow easy and smooth facilitation for your buyers.
Technology has changed the way agents sell
To truly distinguish yourself from the competition, you need to go beyond understanding changes in your buyers' psychology and supersede their expectations. Revamp traditional selling methods by giving them access to 3D graphics, virtual and live-streaming tours. If your buyers don't have time to visit multiple properties, then go the the extra mile by making your product as tangible and enticing as technology allows. That being said, technology should never come at the cost of real touch. Instead, it should aid you in helping your buyers find the right property while making the process as easy as possible.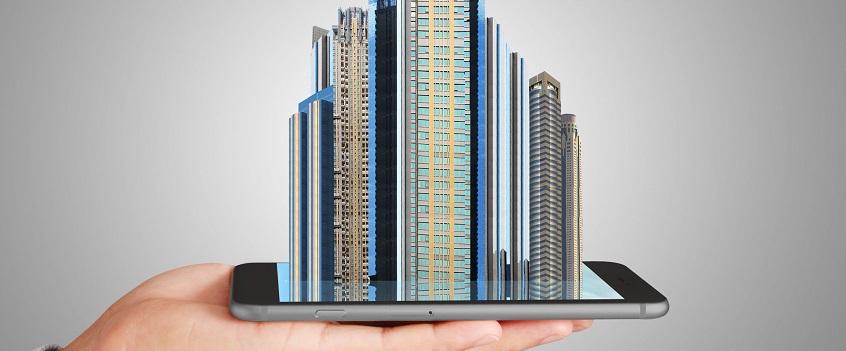 Image Credit: techcrunch.com
Technology is just one of factors impacting the real estate business. For deeper insights into other trends influencing the industry, you can contact us for more information, as well as find out about our sought after Calpe apartments.
FILL THE FORM
We will answer in the following 24h