It was the poet Samuel Ullman who wrote: "Nobody grows old merely by living a number of years. We grow old by deserting our ideals. Years may wrinkle the skin, but to give up enthusiasm wrinkles the soul."
For many, old age arrives like an ambush. One moment you're crowd surfing at a rock concert, parachuting out of planes, hurtling up the rungs of the corporate ladder, and then out of nowhere some cheeky sod casually asks you about your retirement plans. And you think to yourself: 'Is he talking to the old man next to me?' But alas, he meant you. So it got you thinking: is it possible to get older without losing your sense of adventure, your taste for life, your child-like curiosity? With retirement options like these, we think so...

Set sail in search of life's elixir
In this day and age, retirement options are more exciting than ever before. More and more seniors are venturing on tours around the world, grandparents are messaging grandkids on Facebook, and at least one couple, Judy and Bill – 64 and 65 years old respectively – set out on a retirement adventure to sail their boat across the Atlantic to bask in the glories of the Mediterranean. Eight years later, carrying an odyssey of memories more valuable than a treasure chest in the hull, they shared their story with The Wall Street Journal (WSJ).
So what do you need to make a sailing adventure happen?
Of course, a boat and experience are necessary before embarking on a sailing adventure of this magnitude but Bill cites "understanding children" and a sense of adventure as other requirements.

Why would one do it?
Reading Bill's descriptions of the good life of the ocean and meeting like-minded cruisers in the marina (perhaps also opting to live out the greatest parts of their retirement on the sea), is enough to get even the non-sailor buying a pair of boating shoes and booking a lesson on a yacht.
Where would you begin?
For those who want the wind in their hair, long evening chats on the marina and a wealth of fine European towns to explore, where better to set off than from a marina on the Costa Blanca. Calpe boasts a world-class marina, a top yachting club and lessons for those who are still getting started.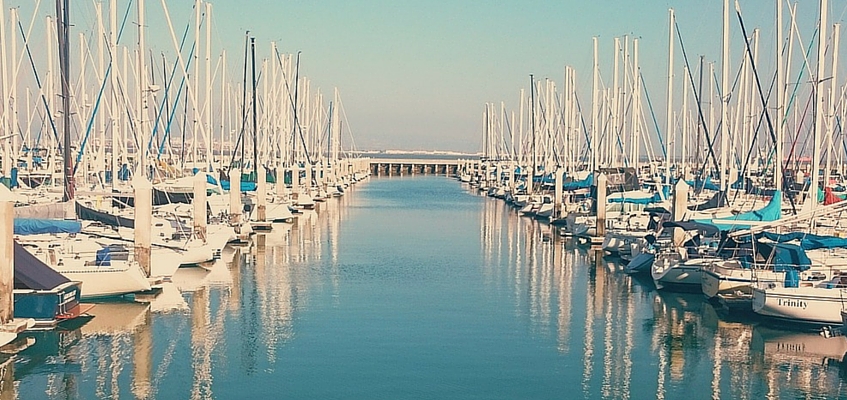 It's never too late to spoil a good walk.
Have you always meant to get on the golf course but never seemed to find the time to start? According to director of a top golf instruction academy, Eric Alpenfels, "it's never too late." In a helpful article WSJ on how best to take up golf later in life, he provides all the tips you'll need to tee up, drive far, and putt like a pro (well, maybe a pro in the making). Whether you're just starting out or a novice to the greens, courses around the UK and Europe provide beautiful excuses to explore new regions. It's one of finest retirement options for keeping a body young and active.
Keep up with your grandkids
While running after your grandkids you'll stay fit, healthy, happy and have fun. One of the best ways to nurture the child in you is to try and keep up with the grandkids. Oliver Wendell Holmes said it best: "Men do not quit playing because they grow old; they grow old because they quit playing." Although there are whole websites Grandloving dedicated to games and activities for grandparents and grandkids to play together, when you're in the right environment, the fun follows.

For those looking for retirement options that'll suit your family but still give room for your spirit of adventure, consider investing in an apartment off the east coast of Spain. You'd provide an ideal spot for your kids and grandkids to visit over the summer. They could fill the days with games on the beach before heading up to the terrace of your villa or apartment to relax with the people you love most. While sitting back for Valencian cocktails and fresh fish from the harbour, you're likely to feel a lot like Holmes did when he said, "Old age is fifteen years older than I am."

To find out more about the property opportunities in Calpe, the enchanting town on the Costa Blanca – complete with gorgeous marina, world class facilities, a cosmpolitan ambience, nearby golf courses, and beautiful villas and apartments overlooking the sea – get in touch with Grupo Esmeralda, the real estate leaders in the Costa Blanca property market.
FILL THE FORM
We will answer in the following 24h