Any real estate agent with an international property portfolio immediately increases their nest egg and gains an upper hand over local competitors.
Any real estate agent with an international property portfolio immediately increases their nest egg and gains an upper hand over local competitors. Current trends indicate that by 2017 the demand for British property will decrease and buyers will have a vested interested in lucrative property investments on foreign shores. You'll want to be one of the first to capitalize on these changes, and maintain your competitive edge over your industry peers.
Of course, you'll know that the 2008 global recession followed by the sovereign debt crises caused widespread skepticism amongst potential and current investors interested in the European Real Estate market. However, current movements indicate that the market is rapidly gaining confidence and promising opportunities are emerging for investors, real estate agents and their clients. Below is a summary of three prominent property reports outlining current trends you should be aware of:
The Global Property Guide
This report confirmed there's worldwide housing boom and that 4 out of the 10 strongest housing markets are situated in Europe. Despite recent knocks to the global economy, Europe still remains a steady choice for real estate investors. World real estate leader Frank Knight remarked that out of all the continents, the European Real Estate Market is leading the way because it's experiencing "an early stage recovery" from the recent global recession.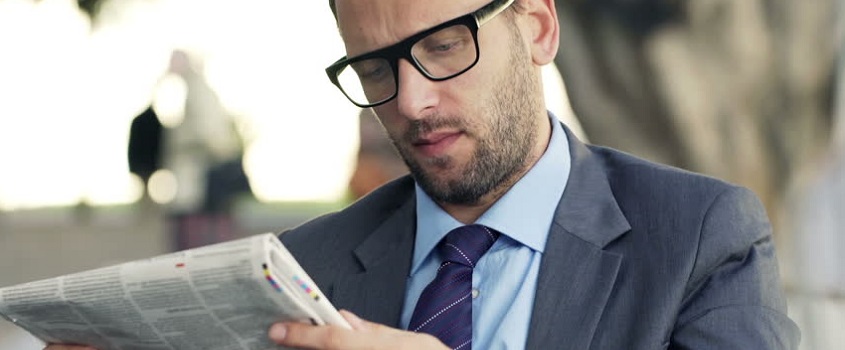 Image Credit: aleqt.com
PwC's Emerging Trends in Real Estate: Europe 2016
PriceWaterhouseCooper (PwC) together with Urban Land Institute (ULI) surveyed over 500 lenders, developers, agents, consultants and international investors and concluded that strengthening European Real Estate Market is attracting investors away from established cities like London. Geopolitical uncertainty appears to be part of the reason for this change. Brexit, terrorism, immigration and economic decline in China means more and more people are looking at alternative property investments.
Added to that, 80% of those surveyed cited the European Real Estate Market as an attractive way to acquire prime assets because of its consistent increase in value. On the upside, equity for refinancing and new investments is also becoming more easily available making Europe a highly favourable buying option,
Knight Frank Global Cities: 2016 Report
Knight Frank attributes this global attitude shift and emerging new landscape from the post-Global Financial Crises to a willingness to think laterally, growing cross-border money flows, a push across countries to diversify portfolios and additional searches to locate new opportunities across the globe.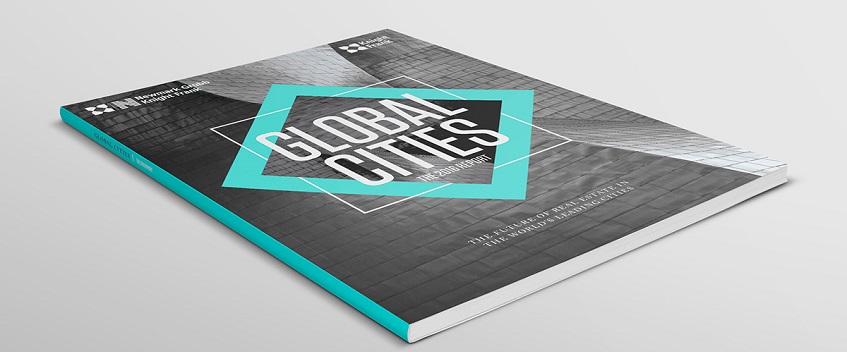 Image Credit: behance.net
It's important to realise that specialist property like healthcare, data centres and student accommodation continues to evolve and this challenges investors to seek news ways to accumulate and protect their wealth. A shift in rental trends has also forced investors to focus on rental growth prospects with shorter leases of between 2 to 5 years.
Another increasing worldwide property development trend is the materialisation of mixed-use projects such as the Battersea Power Station. This type of real estate allows investors to lessen risks by investing in multi-faceted urban developments that blend residential, commercial, cultural and institutional functions.
If you look at the global economy trends, there's also been a change in operations of U.S. and Chinese outbound capital. By and large, U.S. investors have dominated cross-border investment, but the recent economic slowdown in China has affected U.S. buyer confidence. Consequently, this has decreased buyer competition and made new opportunities available for UK investors to purchase property in the European Real Estate Market.
Possessing a broad understanding of current market trends is imperative if you're expanding your European property portfolio. If you're serious about expanding your foreign property portfolio then you should consider taking a look at our stunning property in Calpe.
FILL THE FORM
We will answer in the following 24h