The property market has seen some serious ups and downs in recent years but 2015 saw progress in terms of recovery and it looks like in 2016, the good news continues.
While this prediction rings true for Spain, the reality is that it is still very area-based, things are looking good for main cities such as Madrid and Barcelona as well as the coastal towns, like Calpe, with demand for property on the rise but less so in other areas. While you may be interested in investing in property abroad — perhaps for some extra income, or that holiday home that serves as a great escape from the day to day life back home — you may not know where exactly to start. We have compiled a little 'how to' on making the most of the perfect property in Calpe:

The general market condition
After the recession, the property in Calpe took a little while to find its feet, and in some parts of Spain, it hasn't quite yet. The bottom line is: when it comes to property there are no guarantees and that applies to anywhere in the world. But it still remains one of the best investments out there and according to top businessman Robert Kiyosaki "Real estate investing, even on a very small scale, remains a tried and true means of building an individual's cash flow and wealth." And with a constant stream of tourists, property in Calpe is definitely what you should be keeping an eye on. According to this article "These signs of recovery are breathing new life into the real estate sector. The Bank of Spain estimates an average growth rate of 4.2% for residential investment in 2015 and of 6.6% in 2016", which means that with the benefit of lower prices, now is the time to buy.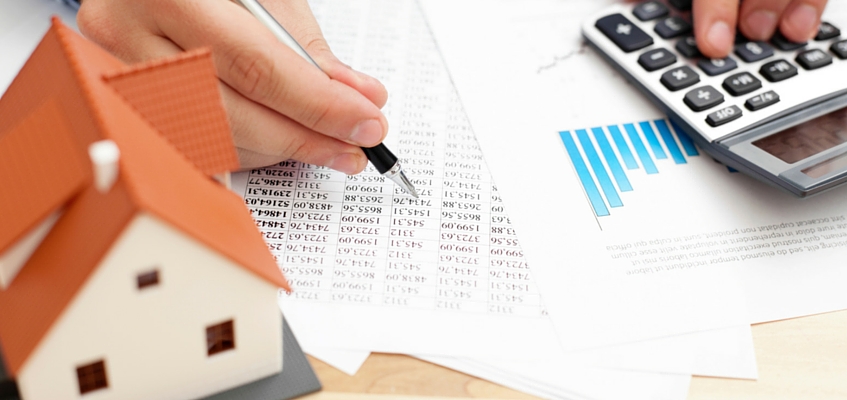 The best areas in Calpe to buy in
There is no one place that serves as the ideal area in which to buy property in Calpe. It all depends on what you are looking for in a property, and what its purpose will be.would you like to be close to the beaches or slightly more out of town to enjoy some peace and quiet? In general in Calpe, you will find that you can enjoy easy access to the shops and surrounding activities from wherever you are. If you are looking for a property that offers the best Calpe has to offer then properties close to Calpe's downtown area, along the sea or nearby the beaches are prime real estate and in high demand. These are great for holidays with the family, or for renting out during summer.
Types of Housing
Whether you are investing in a property to rent out, a holiday home to enjoy with the family, or an investment for retirement, Calpe has something for everyone. From villas, to apartments, there is certainly the right type of housing for you in Calpe. Sea views, mountain views, gardens, pools, 'lock-up-and-go' type houses, Calpe literally has something to suit whichever need you are looking to fill.
What should you do: rent out or use your property?
This is something that you will have to decide based on why you bought the property in the first place. What was the overall goal for this property? If it was to generate income, then rent to your heart's content and ideally find a letting agent to assist you. But if you would like to both use and rent your property in Calpe, perhaps consider renting it out during summer (between June and September) to maximise the rental income, and using it over weekends or periods that are less popular with the tourists. Before you rent out your property, you will need to register it with Registro de Empresas, Establecimientos y Profesiones Turísticas and ensure that you have a licence that will allow you to rent out your property in the first place. You can click here and here for more information. For detailed information in a question and answer format regarding some of the legalities, click here.


Rental incomes
Perhaps you have now decided that you would like to rent out your property in Calpe long-term or for short, holiday rentals. And you may be wondering how to get the most rental income. There will be two main factors that influence your rental income: how well you market your property and how alluring your property is. When it comes to marketing, ensure that you are on as many different rental channels as possible: visibility is key. Utilize sites such as Airbnb, social media channels such as Facebook, and you could even establish a basic website. Hire professionals to ensure that your advertisement has high-quality images and copy, because the money used to hire professionals will be pay off in the long run.
Typically, people who are looking to rent, look for properties in Calpe with two bedrooms, two bathrooms or more. They will want to be close to shops and amenities, within easy reach of the airport, the properties to be clean with modern furnishings and luxury fittings. These factors rank very highly for vacation rentals as does a pool. Also, your property's proximity to the major attractions, such as the the blue flag beach Arenal-Bo, will count in your favour. The more you offer, the more you can charge for rent, and of course, in peak seasons such as summer, you can charge more for rent than during winter. Keep in mind that there will be similar properties to yours on offer for the same periods, so think out of the box to include something different in order to stand out.
If a property in Calpe sounds like the perfect investment or holiday home (or both!) for you, then contact us. Our extensive portfolio of incredible properties on offer in prime locations will ensure that you find the ideal property for your all needs. Our team of experts and our in-house letting agent can support you with all of your property queries and needs.
FILL THE FORM
We will answer in the following 24h