The world offers property buyers a myriad of awe-inspiring destinations from inland mountain valleys, to picture-perfect beaches to remote desert plateaus. Coupled with the Pound's strong buying power, the variety of climates, flora and fauna and cultural offerings of potential locations makes it hard to select which type of real estate is worth owning.
While a brochure or online pop-up advertisement with an exotic landscape might pique your interest, we'd encourage you to follow investment advice that places your family at the forefront of your financial decisions.
Let's be frank, you might find a property on a remote island that fulfills your get-away dreams, but if it's too far away and you have to catch 3 planes followed by long boat journey to get there, chances are you won't be visiting too often. The best way to begin your selection process is to jot down all the potential locations you have in mind and rate them according to accessibility.
Having a family alters your holiday needs. If you're single, a remote cabin without electricity might seem like the ideal vacation to disconnect from a stressful working week, but it probably isn't the wisest or safest choice for your children. While you might decide to leave the kids with a trusted babysitter or family member and depart for a quick weekend getaway with your partner, the majority of the time you'd want your family to benefit from your real estate investment.
When it comes to sticking to sound investment advice we'd advise you to think about popularity, market demand and the money-making possibilities that Spanish real estate provides.
Locate Tourist Hot-Spots
The trick to finding the ideal destination is to seek a country that offers the type of lifestyle you and your family enjoy. If you think the traditional holiday home markets in Spain, France and Italy are cliché, we'd advise rethinking your options. These countries offer pleasant climates, have natural beauty, fantastic cuisine and unique cultural experiences. Many buyers think buying prime property in popular tourist destinations is clichéd, but from a financial perspective, it ensures that tourism demand fuels your rental income during the months you're not using your property.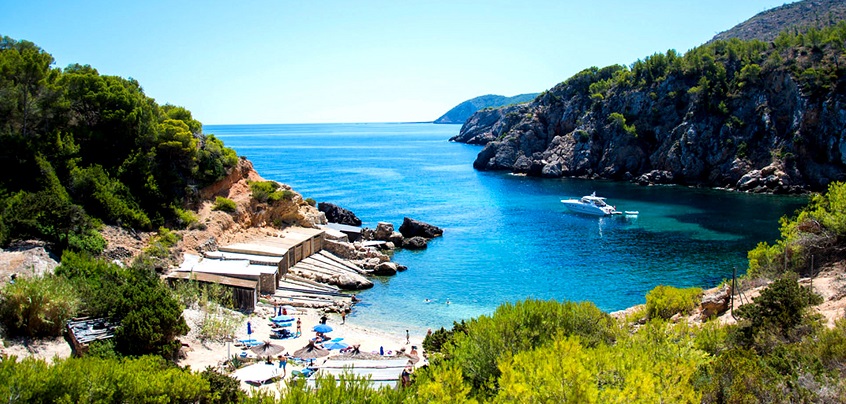 Image credit: Touristexpedition.com
Research Market Demand
During the 2008 economic slowdown, popular European holiday destinations went through a real estate slump, and buyers refused to buy prime property because the market had crashed. Right now expert investors have reignited their interest in these property markets - especially because the Pound makes their money go further. Sound investment advice always encourages buyers to purchase in growing markets where prices are competitive so they can negotiate cheaper deals.
For example, in sunny Spain, there's a healthy tourism industry, and it still offers a spectacular lifestyle at 30% less cost than it was during 2007 when the housing market reached its peak market value. Spain like other European countries has a 'flexible buyers' market so you can negotiate great deals if you do your homework and buy prime property at a good price.
Consider Spanish Real Estate
It's not without reason that Spain remains a popular holiday choice for many Britons, particularly those with families. When it comes to investment advice regarding Spanish property, we'd urge you to buy sooner rather than later. There's no restriction on foreign buyers and a 'golden visa scheme' offers residency if you invest £500, 000 or more in real estate. Mortgage rates are highly affordable with some going as low as 2.75%, and the lifestyle is hard to beat.
Spain has something for every member of the family; from world-class golf destinations to skiing and snowboarding resorts to beautiful beaches and pastoral country villas. It possesses 6000 km of beautiful coastline, delicious cuisine, a warm climate and is geographically close to the UK which makes it an appealing investment choice. If you're buying with foresight, you'll know with a property purchase you can leave your family an appreciating legacy and increase your overall financial stability.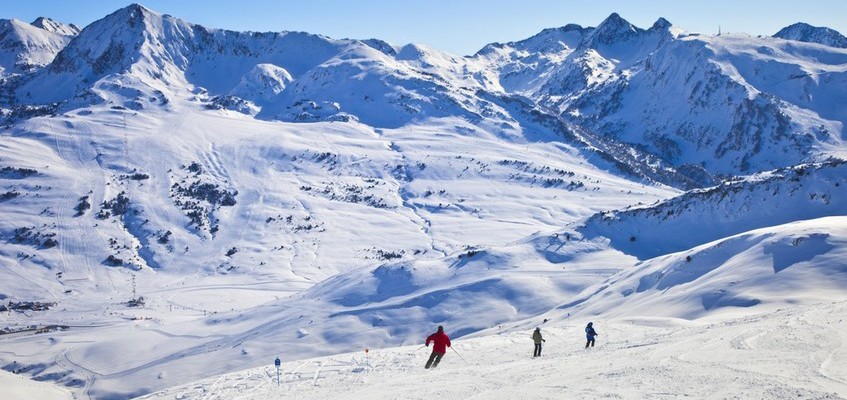 Image credit: Roughguides.com
Be sure that wherever you choose to buy a holiday home, you're getting the best value for your money in terms of your rental yield, the potential for capital appreciation and the holiday lifestyle it affords for you and your family.
Now that you've garnered some basic international property investment advice, here at Grupo Esmeralda, we can offer you attractive prime property in Spain. Take a look at our popular property in Calpe - a holiday region best known for its sandy beaches and tasty seafood cuisine.
FILL THE FORM
We will answer in the following 24h