There are wide-ranging benefits to buying property abroad to build your nest egg and legacy. Most people think a legacy is something to be left for their loved ones but don't realise they can build something over many years that precedes the bequeathment of material possessions.
Your time, your knowledge and values give your children and grandchildren ample opportunity to learn from your mistakes and successes. Memories of beach holidays, fishing trips and quality time spent with your loved ones will have a significant impact that no material possession can replace.
If you're advancing towards retirement, you're probably still building your investment portfolio and contemplating what your loved ones will inherit. Buying property abroad is a multi-faceted investment that can generate a retirement income, be used as a family holiday destination and be passed onto future generations whilst appreciating in wealth. Here's why buying real estate is one of the best legacies you can leave your family:
Hight-Quality Lifestyle
Do you dream of a holiday or retirement home with warm weather? Are you interested in a change of scenery from the drab UK weather? Buying property abroad in Spain for example, can offer you a wonderful quality of life that rivals retirement back home. You'll be able to enjoy an active outdoor lifestyle with grade A amenities and pleasant weather. Furthermore, if you don't want to relocate you can just as easily take leisurely holidays knowing your family is a quick flight away.
Image credit: Pixabay.com
Buying Advantage
The strong Pound has gained traction against the Euro giving you more value for money. Maybe you're now able to purchase a villa in a countryside or an apartment with panoramic views, which is something you would have never considered in Britain. In certain countries like Spain, the economy is still recovering from the Global Economic Crisis, so buying prices haven't reached their peak. If you find a reputable real estate agent they will be able to locate you a valuable property at a competitive price.
Appreciating Wealth
You might want to unplug and unwind, but not many tourists will get on a plane to read and play card games. When buying property abroad make sure it's close to cultural, natural or historic attractions. You can still have a beautiful holiday and retirement home that's appealing to the tourist rental market. The more your property has to offer regarding the location and nearby amenities, the easier it is to lease out.
Remember, the aim of buying property is to continually amass wealth, and if you're buying-to-let, then you need to make it as attractive as possible. If you leave your property to your family, they too can accrue wealth by either selling it or leasing it out to tenants.
Buying property abroad will only leave a profitable legacy if you choose a valuable location. For example, a growing number of investors are turning their attention towards Spain because the economy is beginning to rally, the climate is healthy, and the lifestyle is culturally attractive. The Spanish coastline - particularly Costa Blanca - is a hotspot for annual holiday makers, tourists and British ex-pats.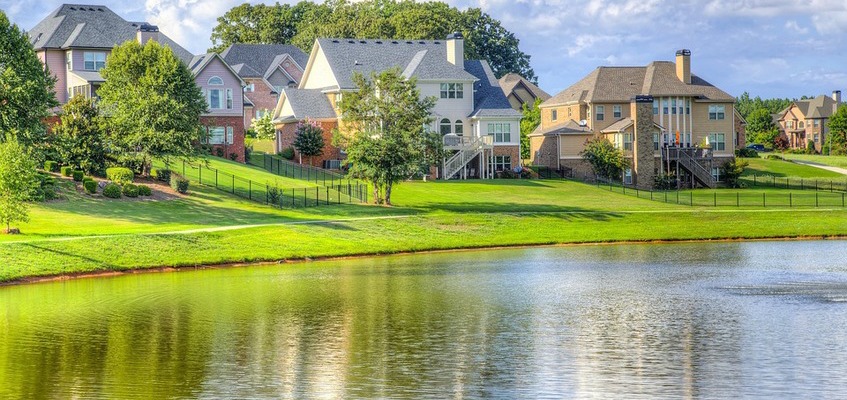 Image credit: Pixabay.com
These are just some of the reasons why purchasing real estate can build and nurture a rewarding and profitable legacy that yields both financial and sentimental returns. If you're seriously considering buying foreign property, then you should contact us to guide you through the process.
There's a lot of paperwork, planning, and research that goes into buying foreign real estate and you want to make sure you have ample knowledge to make a good investment choice. Here at Grupo Esmeralda, we also have Calpe property for sale in Spain that can help you build a lifetime of memories and an enriching legacy.
FILL THE FORM
We will answer in the following 24h