There's no simple way to describe the mix of emotions that take over when buying a new residence or holiday home. The unbelievable excitement of such a special purchase mulls together with the anxiety of it. The reality is that if you have never made a decision like this, you might not know exactly how to go about it.
Where do you start? What do you look for? How do you know if it's the right place for you and your family? This is especially difficult when there are as many choices of villas to choose from as there are in Calpe. Ultimately, you want to buy a property that you are absolutely thrilled about, no matter what the property market is doing. It can be an overwhelming process, no doubt about it. So, to help you on your journey, we have compiled a very basic 'how to' guide in order for you to choose the perfect property out of all the Calpe villas inspired by this article:
Establish why you are looking to buy
One of the first things you will need to ascertain is why exactly you are looking to buy a new property. Is it a buy-to-let investment property? Are you flirting with the idea of moving to Spain for good? Will it be a holiday home? Have you heard how amazing the Calpe villas are and just want in? Or are you looking for a property that will be a holiday home until you turn it into a retirement residence down the line? These questions are important to ask, because it will affect the type of villa you will choose (you may not want too many stairs if you want it as a retirement residence) as well as the area (perhaps you would like to be on the beach for a holiday or rental home or somewhere more quiet for a peaceful retirement). These factors will all play a big role in which Calpe villas you narrow your selection down to.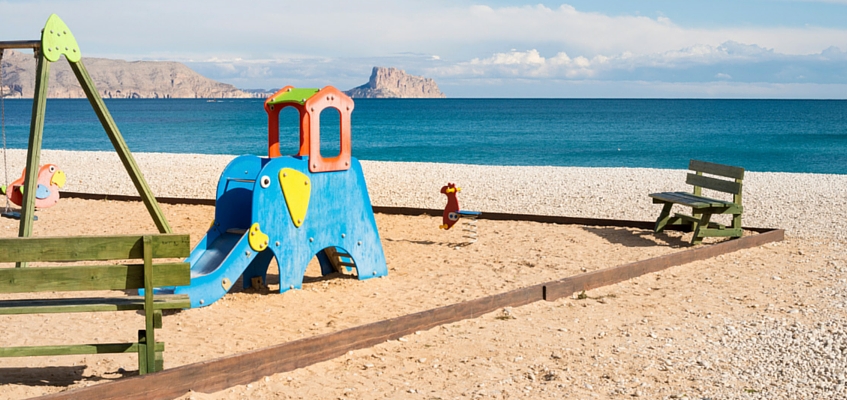 Determine your priorities
Another important initial step when it comes to deciding on which of the Calpe villas is for you, is to figure out your priorities when it comes to buying a new house. Where is it that you will be willing to compromise on? The proximity to the beach? A view? Once you have narrowed down your priorities and where you are willing to make sacrifices, then you have a better focus for which Calpe villas to view. For the things that you are not willing to sacrifice on, make this clear to the agent from the get-go so that no time is wasted viewing properties you aren't interested in.
Consider the area carefully
When you have established why you want to buy, you will be in a better position to determine where to buy. This is one of the biggest decisions you will make when you are looking at Calpe villas. A wonderful house in a bad area is just not worth it. Instead, opt for an okay house in a safe area where you will find like minded people and values. Not only that, but ideally you would want an area close to amenities, and since you are in Calpe, the beaches!
Monitor your expectations
While there are many Calpe villas to choose from, it's very important that you don't set yourself up for failure by expecting absolute perfection — chances are high that the place you end up buying will not tick all the boxes. No matter where in the world you look for a property you will always have to realise the potential of it and not be bogged down by the fact that it isn't 'perfect'.
Don't get hung up on the specifics
When viewing Calpe villas, and yes, you may realise we recommend you do so in person, try not to get too drawn in by the specifics of a place. While fancy finishings and marble counter tops are great, rather focus on the layout of the villa. Does it get a lot of natural light? Does it have a view of the Mediterranean sea? Which way does it face? Is there a garden? These are the things that should be focussed on because you can put in beautiful finishings at any stage.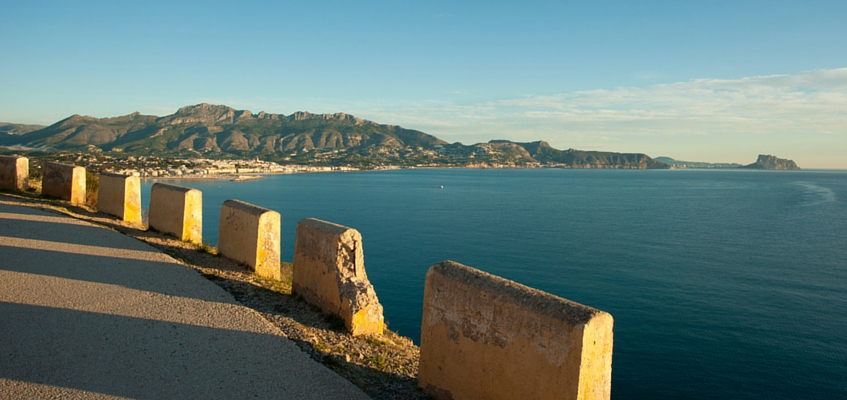 Ask yourself: What can I really afford?
Calpe villas can come at bargain prices, but be sure to factor in the costs for the new fittings and furniture you are bound to want to put in your new pride and joy. Can you afford the cliffside house overlooking the sea with five bedrooms once you have done these calculations? If not, then opt for the three bedroom gem a five-minute walk to the beach instead. Be honest with yourself about what you can and can't actually afford.
Trust your intuition
While this may seem a little 'out there' for some of you, be careful not to rule out a strong gut feeling, this is why viewing properties in person is so important. One of the Calpe villas may seem incredible in the pictures but when you actually see it in person, something about it (or the agent you are dealing with) just doesn't feel right. It's important that you heed these feelings, because more often than not, they are accurate. At the end of the day, you need to consider all of the abovementioned factors and go with your gut on this one.
Invest in a life, not a property
Honestly, you can't go too wrong when buying a villa in Calpe. The gorgeous area has something for everyone, and nothing is too far or out of the way here. The Forbes article puts it beautifully, however, "No matter how lovely a home is, if it doesn't fit your lifestyle, it won't make you happy in the long run. If you're a hiker, a charming house near the city's center won't be a good match." At the end of the day, you need to find a property that matches you and your family's interests and personalities, not merely a nice villa.

If you are ready to take the bull by the horns and start looking for the ideal villa in Calpe for you and your family, then contact our dedicated and trustworthy team at Grupo Esmeralda. They will assist you with any questions you may have and will give you a look at our comprehensive portfolio of properties for sale in Costa Blanca. We will help you to find the best property for you and your family's every need.
FILL THE FORM
We will answer in the following 24h