Retirement is a time of change, and while many people find change daunting, it's an incredibly exciting time, where you have the power to decide what you want to do and where you want to be.
For many Britons, spending their golden years somewhere that isn't so golden doesn't quite do it for them. Spain and France top the list of the best places to retire, with Spain being a frontrunner when it comes to what it actually offers. If you are considering buying a property in Spain for retirement, then here are the top reasons why it's a great idea:
The food
For many, the food will play a major role in the decision to go through with buying a house in Spain. The good news is that the Mediterranean diet is said to be one of the healthiest in the world characterised by fresh ingredients and generous lashings of olive oil. The Spanish cuisine is an interesting one, influenced by many different cultures. The wine and olives were inspired by the Romans and the cumin, saffron and other spices used in many traditional dishes, came from the Moors.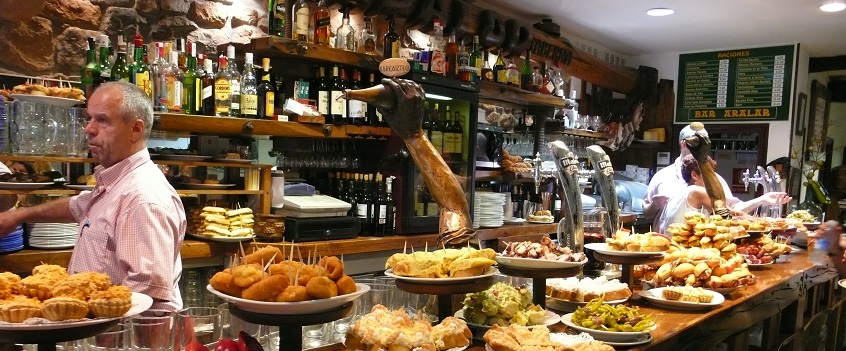 Image credit: barcelona
The Spanish food was created to be enjoyed, with traditional favourites being paella, sausages, seafood and tapas. Adapting to the pace of the service may be a bit of an adjustment – it's much more relaxed than you would expect in most Western countries, but the good news is, you will never be rushed off a table for a second seating, or to finish any of your courses in order to get in your next one. Despite the adjustment period, you may just find this relaxed way of life much healthier and more enjoyable.
The climate
The mild Mediterranean climate is one of the top reasons why Britons gravitate towards Spain when they are looking at purchasing a property in Spain. Typically Spain enjoys warm, dry summers, and mild, wet winters. This depends on exactly where you are, but there are some places along the coast that enjoy up to 300 days of sunshine a year – a stark contrast to the UK. But it's more than just the climate; it's also how that climate moulds the beautiful landscapes of Spain. Stretches of olive groves, orange orchards and vineyards make Spain breathtaking with rolling hills, gorgeous beaches, ancient cities tucked between hills – there's no doubt about it, Spain is nothing short of a magical place to live.
The culture
The Spanish culture is a big drawcard for many Britons toying with the idea of buying property in Spain. While the work days tend to be long for Spanish people, they do include a two to three-hour siesta in the middle of the day where a long lunch (and possibly a bit of a snooze) is enjoyed. But that doesn't mean they don't enjoy a good party – fiestas or festivals pretty much happen throughout the year, with at least one festival a month.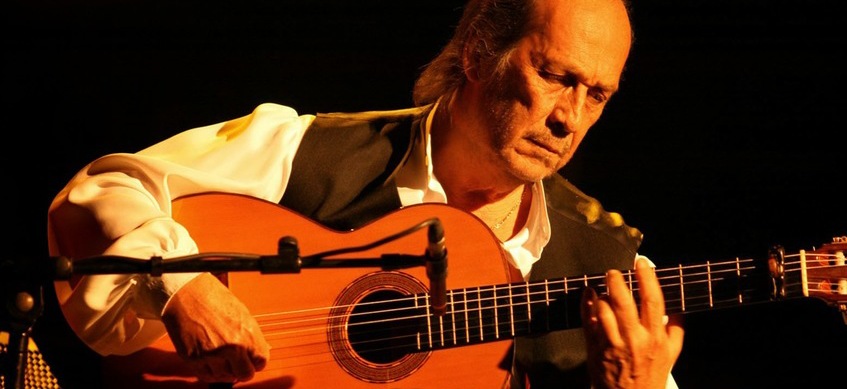 Image Credit: rockfloyd.com
Recreational activities
Buying a holiday home in Spain is perfect for the outdoor enthusiasts. Along with its incredible weather variations and natural landscapes, people who visit and live in Spain can make the most of the skiing, cycling, hiking, and watersports on offer. There are also opportunities for birdwatching, golf, nature walks and so much more.
The transport infrastructure
If you are thinking about buying a property in Spain but have concerns about the infrastructure, you can rest assured that you will be covered. The transport infrastructure in Spain is first-class with international airports in most major cities, efficient bus and metro systems (which are relatively cheap in comparison to other European countries) and ample taxis. For local travel, there are also the Renfe which is the national train system to move between cities and regions, long distance bus services like the Alsa-Enatcar and budget airlines. The great thing is that the UK is a short two-hour flight from most international airports in Spain, making travel to or from the UK for family-related purposes a breeze.
Healthcare
For those that are hesitant about properties in Spain for their retirement because they are unsure of the medical facilities and quality of healthcare offered, they can allay those fears. The healthcare system in Spain is world-class and is on the same level as most Western European countries. The facilities are of a high standard, and the medical personnel are well educated, professional and many hospitals employ English-speaking medical professionals or have interpreters available. They are also known for finding medication that is well-priced as opposed to merely prescribing those that will earn them rebates. While the public hospitals offer good, efficient services with many modern facilities many expatriates opt for private healthcare because of the added options of treatments and physicians. There are many private and public clinics and hospitals around Spain, so you can rest assured that healthcare is never far.
If you would like a more in-depth look at buying a property in Spain and retiring there, take a look at our available Calpe villas for sale – where you are bound to find your perfect place in the sun.
FILL THE FORM
We will answer in the following 24h