Reality check: the days of pamphlets, fliers and yard signs are extinct. Traditional real estate marketing methods are annoying to modern consumers and 90% of the time aren't even applicable to them. Newsflash: your largest target market, i.e., Millennials want to be wowed.
As Threefold Creative says, "Experiences are now as important as services and products, where goods are used as props and services as a stage to engage customers in a very personal way and thereby create memories which shape identities." And with approximately 2.92 billion people online, it shouldn't come as a surprise that the current marketing innovations are largely online".
Feeling a bit technologically stumped? Luckily, there's an incredible scope of marketing tools and methods that can help you. If you combine your product with a memorable experience for your designated target markets, your properties will stick out and stay in potential customers' minds. Here's some suggestion on how to improve your online marketing strategy:
Have a Marketing-Savvy Website
There is nothing more off-putting than searching for a product on your mobile phone and seeing a distorted website once the page has loaded. Smartphones have become extensions of the human body and most of the time people spend online is done via their cellular device. You need to ensure your website is responsive to different devices, i.e., tablets and smartphones have enticing copy and alluring images. Every piece of content you create for your real estate marketing strategy must engage and encourage the viewer to take the next step in the buyer journey. This includes taking the time to present alluring visuals - no amount of copy can justify or sell poor images of your property portfolio.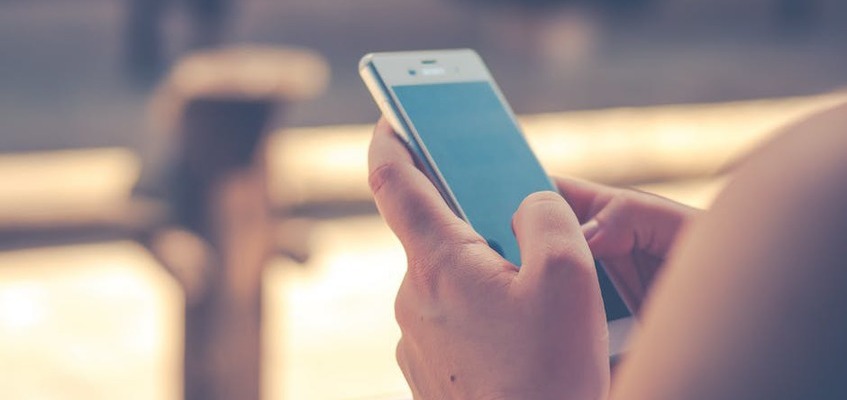 Image credit: Pexels.com
Develop an App
Have you thought about jumping on the app bandwagon? Have you considered the possibilities of connecting Google and a mortgage calculator directly to your business? A smart real estate marketing strategy takes into account that consumers are looking for well-rounded experiences. So, if they can see directly where your property is located and calculate its affordability, you're creating a pleasant and convenient user experience. Why open multiple sites online when you can do everything you need to on a single platform? You can even use beacon technology which sends messages to potential clients informing them when a close by property is up for sale.
Explore Virtual Reality
No, we're not kidding. Imagine you have a client that's interested in buying one of the properties in your foreign real estate portfolio, but they can't fly out to view it. With virtual reality, you can give them a 'walk through' experience of your property from the comfort of their homes. If you want to go the extra mile, you can even live stream virtual reality tours with smart glasses and answer any questions your clients may have in real time.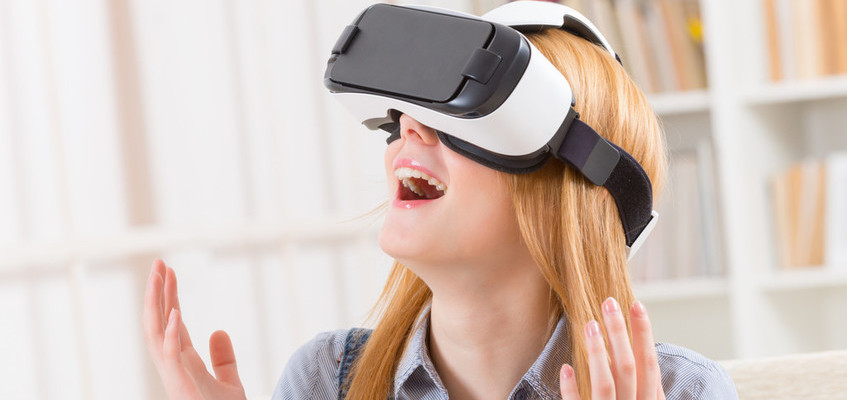 Image credit: Huffingtonpost.ca
Unleash Your Creativity
Your real estate marketing plan should be interactive, fun and informative. Follow marketing websites to stay up-to-date with trends and make sure you're in touch with each of your target markets. You really need to think out of the box. For example, ABN AMBO, a Dutch company, used a roller coaster in one of their houses to showcase the property. They filmed the action, and it went viral. We're not saying you need to go to such extreme measures, but you should always question and redefine ways to market your property and stand out in a highly competitive industry.
This is just the very beginning. We haven't even touched on utilising social media and potential gaming technology to market your portfolio. Remember, you don't have to blow your budget and spend money on extravagant ideas to generate leads. Your aim should be to create an all-encompassing marketing strategy that excites and impresses clients and heightens the chances of making a sale.
If you want to ace your marketing game you can contact us. We'll teach you to master your branding strategy, pinpoint the exact needs of your buyer personas and how to personalise your marketing strategy. Being online means you're operating on a global scale, and you might want to maximise on your competitiveness by expanding your offerings to foreign property. Our beautiful Calpe apartments situated on prime Spanish property may be of interest to you.
FILL THE FORM
We will answer in the following 24h