They say youth is wasted on the young, but why is that? What do we find so enviable about the younger years? Is it the adolescent insecurity, midlife stress or those exhausting parenting years, crammed with worrying about the mystery of your son's missing sock, and endless school AGMs?
Of course, youth has its perks: physical health, energy, and that wondrous sense of possibility. But who's to say one can't combine the wisdom of older age with this young spirit of adventure? With smart planning and an open mind, you can spruce up your retirement investment to ensure your post-working days are delightful enough to put a bon vivant to shame. Here are our five top tips:
1. Diversify
Diversification is a cornerstone of sound financial planning. Market fluctuations and economic instability are part of life so it's naturally prudent to spread the risk in your portfolio by investing in a variety of assets while ensuring your portfolio contains value in more than one currency. You may have a lump sum sitting pretty in the bank but according to a recent article in the Telegraph, 'with interest rates at their current level, money in the bank is going to grow so slowly that it might as well be kept under a blanket. Property prices, by contrast, have soared, far outstripping inflation.'
2. Become tax-efficient
Speak to a tax expert to make sure you're not paying more than you have to. For instance, you could find out what's tax-deductible, and married couples may be able to divide the rental income received from a property portfolio in a more tax-efficient manner.
3. Stay ahead of the game
Creating wealth often comes down to insight – spotting opportunities and following through so those potential money pots become valuable realities. If you correctly pinpoint an up-and-coming area you could get a steal of a deal now in the hope that that investment appreciates in years to come. In the abovementioned article, Julia Flynn recommends watching where the latest Waitrose opens as it often reveals which neighbourhoods are on the up and up.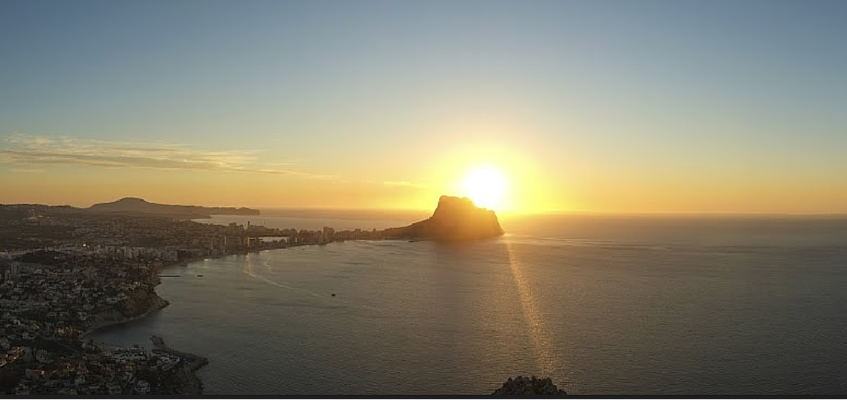 4. Invest in foreign real estate
According to Kathleen Peddicord, foreign investment doyenne, if she had one piece of advice for people with a bit of money to invest she'd say, 'buy real estate overseas.' In this article she goes on to explain that investing in foreign real is the way to go not only because it's a hard asset that allows you to profit from expanding markets and generate cash in another currency but it also doubles as an ideal retirement investment plan and/or holiday home. Imagine the prospect of nabbing one of your own villas in Calpe. This could form a most exciting part of the legacy you leave to your children, in addition to providing a useful way to earn income through holiday lets between your own adventures to Spain.
5. Consider something a little different
New eras call for new ways of thinking. In the 1940s people rationed sugar for the sake of the war, today some ration it for the sake of their waistlines. The digital world allows us to make the most of the technological possibilities at our fingertips. Moving to another country once meant leaving home behind, but with Skype, email and affordable air travel, we can stay connected to our points of departure while sipping cocktails in fresh destinations.
For those who suspect retiring to a new part of the world is only an option for the adventurous, think again. Peddicord says that over her three decades of experience of meeting thousands of foreign real estate investors from around the world, that all these investors are 'regular folks, representing all demographics. The critical common denominator is a willingness to consider opportunities that fall outside traditional comfort zones.'
If adventure and smart retirement investment possibilities on the pure shores of the Costa Blanca sound appealing, consider finding out more about apartments or villas in Calpe through Grupo Esmeralda, leaders in property and retirement investment opportunities.
FILL THE FORM
We will answer in the following 24h