Your budget and needs dictate the type of international property investment you make. Do you want a property that's a rental dream, or something that ticks your personal boxes? Do you envisage your property purely as a money-making business or are you looking for something like a holiday home that serves a dual purpose? Answer these questions honestly, and you'll know whether your investment choice should be guided by your head or heart
A property is a long-term investment requiring you to fix your eyes on the future. Take time to think about your personal and family goals to understand exactly where and how you should be investing your money. Of course, the aim is wealth creation, but the degree of growth and your risk appetite will influence your purchase. To help you, let's take a look at the types of property on offer on the international market:
Holiday Homes
Escape the cold British weather, the monotonous routine of working life and enjoy quality time with your family in your second home. Holiday homes are marvellous investments with sentimental appeal. They create fond family memories allowing you to cherish a much-needed break while growing your financial wealth.
For investors, this type of international property investment is a rental goldmine that's relatively easy to maintain. For example, you might buy an idyllic beachfront villa in Calpe on Spain's Costa Blanca and use it over school and Christmas holidays. The rest of year, you can rent out to tenants and let them help pay off your mortgage.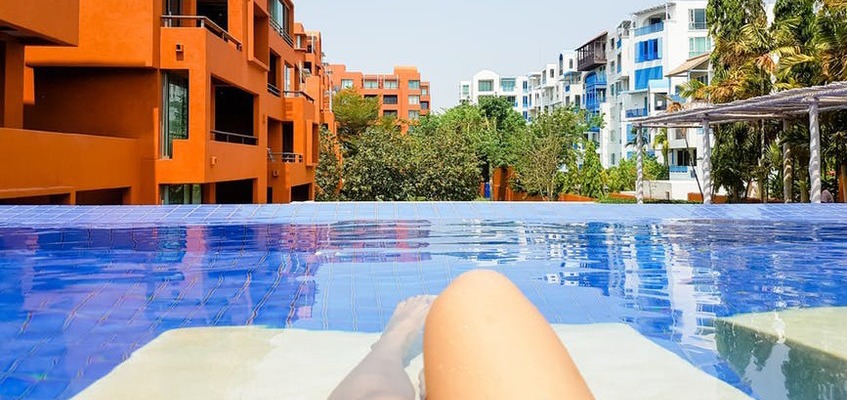 Image credit: Pexels.com
Single Family Homes
The distinguishing factor between transforming a property into a holiday or single family home is your intention. If you decide on a single family home, you're typically thinking about relocating permanently or wish to rent it out on a long-term basis. At a later stage, you might decide to move in permanently, sell it or keep it as rental property without ever living in it. This type of property offers you the opportunity to immerse yourself in a new home or watch it accumulate wealth from a distance.
Commercial Properties
If holiday homes are rental goldmines, then commercial property is like winning the jackpot on a monthly basis. In the right location, this international property investment will yield greater returns than family and holiday homes, but the administration and general upkeep is more time-consuming and complicated.
For example, if you buy a large office block with multiple uses you're bound to increase your return on investment because you'll have numerous tenants. This type of investment is most suitable for someone, who's business orientated, has lots of capital and is looking to leave a large legacy for their family. Keep in mind, maintaining this property requires additional manpower and administrative assistance because you're dealing with many tenants. You might need to hire external help adding a further expense.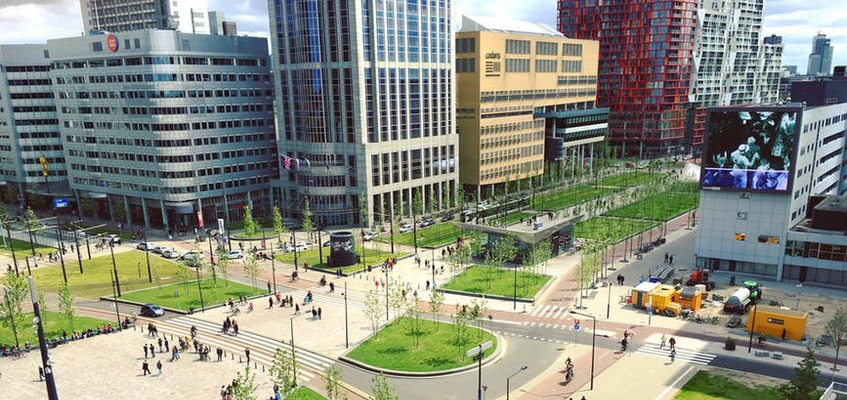 Image credit: Pexels.com
Land
Investors who love a bit of risk and can spot unlimited potential buy land. Overheads are low with this kind of international property investment but, unless you have development plans, you won't receive additional income. The plus side is that empty land is a blank canvas providing you with the freedom to build according to your personalised international property investment plan. The downside is that you need to have large sums of capital or find potential investors if your building ambitions exceed a holiday villa.
Foreign property is a life changing long-term investment; it grows your nest egg, provides a legacy and offers financial security for you and your family. If you're looking for a profitable option that's low maintenance then consider our Grupo Esmeralda apartments in Calpe. They're well-suited for holiday or second homes and are situated along Spain's scenic Mediterranean coastline.
FILL THE FORM
We will answer in the following 24h