Exploring the idea of moving to a new country or buying a holiday home somewhere exotic can be extremely exciting. However, you might not always have the buy-in from your wife that you were hoping for. You need to sell her the idea in subtle ways that make her believe it was her idea all along. You need to sell her all the perks — the lifestyle, the food, the over 300 days of sunshine and most importantly for the ladies that love fashion, selling the Spanish fashion is a must.
So take your wife on a little trip to Spain to explore the amazing country and incredible spring fashion. Not sure how to get here interested? Here's some information that you can relay to your wife, that may just tempt her to take that trip to Spain which will give you the opportunity to really sell the rest of the incredible country:
If your wife is a fashionista then it's good to keep in mind (and remind her!) that Spain is no stranger to great fashion. Some of the most noteworthy Spanish brands include 'Zara','Mango','Paco Rabanne', 'Springfield', 'Pull & Bear', 'Sfera', 'Blanco', 'Inditex' (yes, these are Spanish) or perhaps she is even familiar with the Spanish top models Eugenia Silva and Vanesa Lorenzo. Spring — the miraculous and magical season of new beginnings — has finally landed in Spain and boy, are the Spanish at the fore of the fashion trends this year — something to really sell your wife when speaking about Spain! Do you really want to impress your wife and tempt her to take the trip? Find out the top fashion trends for Spain this spring and how Spain has impacted the trends in general here, (based on this article):
The Spanish look
It may not matter much to you, but your wife may be very interested to know that not only have the Spanish had a big influence on this year's spring's fashion trends, they, in fact, have their very own trend. You can tell your wife how typical Spanish fashion is all the rage this spring with flamenco-inspired and wonderfully dramatic ruffles in gorgeous reds and blacks, off-the-shoulder dresses and lots of beading — sultry yet classy, feminine and romantic. So, you can really drive the point home that Spanish fashion will be playing a big part in this year's spring fashion around the globe.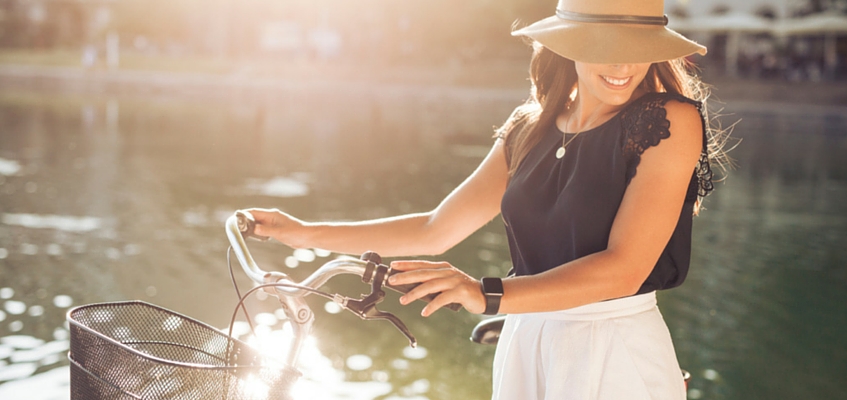 Exposed shoulders
You probably couldn't be bothered by off-the shoulder-looks but keep the goal in mind as you tell your wife how the Spanish-inspired 'exposed shoulder' look is on the up. She absolutely love the fact that you know that off-the-shoulder looks, "x-shoulder" which are "...tops with sleeves that dip down on an angle and look like they have accidentally slipped off the wearer's shoulders…", according to the article, are what can be expected this year. Last but not least in the exposed shoulder range is the 'cold shoulder' which is making a comeback, this time, a little different with "…big, billowy sleeves with cutouts which gives them a romantic, feminine feel." Perhaps this conversation can start with a gift of one of the abovementioned looks, perfect for Mediterranean summers spent in Spain!
Stripes, stripes, and more stripes
We know this isn't big news for you, but your wife might be thrilled because this spring there will be an epic return of stripes, and when it comes to Spanish fashion where they love to do things wholeheartedly, the stripes will be big and bold. Not only that but according to the article stripes are going to be used in every which way possible: "You'll also see stripes running up and down, sideways, corner to corner and every which way combined. There's a stripe for everybody this summer which is good news because stripes can work in so many different ways to extend your wardrobe." If your wife is a fan of the stripe, this is definitely a point to highlight.
Neat pleats
Does your wife love fashion that is light and feminine? If so, then ensure that she knows that Spanish fashion is all about femininity. In line with all things feminine and romantic, pleats are also making a comeback. But this time, the smaller more fitted pleats are making an appearance for a more refined and dainty feel than the bulkier bigger pleats, which will fit in perfectly with the delicate Spanish fashion this year.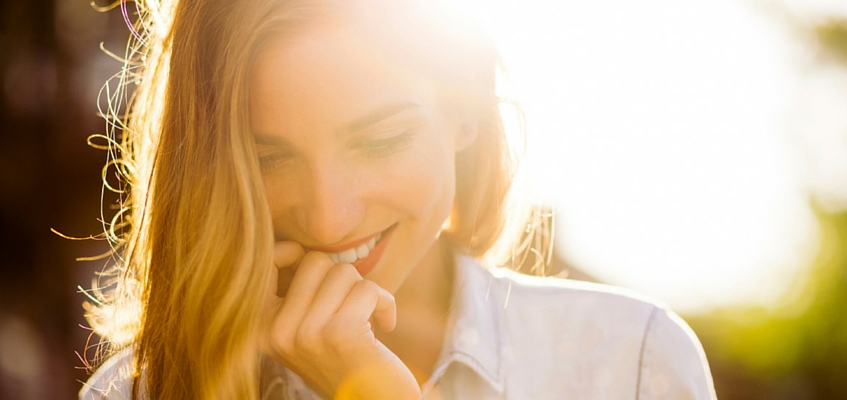 Frivolous fringes
If your wife has a flair for the dramatic, then she will love the fringe trend inspired by typical Spanish fashion (and gorgeous Flamenco dancers). According to the article, "it's on sleeves and hemlines, and has also appeared as embellishment at necklines. Fringe is a playful way to freshen up a summer look." If your wife loves the fringes than perhaps a dinner date watching Flamenco dancers could be another drawcard for the missus?
Nice and white
The good news is, this one is for you! Crisp, clean white shirts are going to be huge this spring and summer in Spanish fashion, and the world over. The article puts it perfectly: "There are sporty styles, (looks like turned up collars are cool again), soft, gauzy bohemian looks, and, of course, the white shirt worn off the shoulder [for women]. Chic and polished, the white shirt is commanding and cool." To make sure you fit in with all the trends you are trying to sell, we strongly advise buying a crisp, clean shirt for yourself (and perhaps one for your wife too).They are, after all, perfect for those incredible summer evenings sipping cocktails by the sea.

Let the Spanish lifestyle and the whimsical, flowing, flamenco-inspired details and the romantic, almost bohemian, nature of Spanish fashion woo and pique your wife's curiosity in this eclectic country. We highly suggest taking her on a trip to Spain where she can flaunt some frills and see first-hand where the incredible inspirations came from. And once she is enamoured by the food, fashion and lifestyle, why not contact us for a look at some aboslutely incredible villas in Calpe — perfect for summer holidays or for a new chapter by the sea.
FILL THE FORM
We will answer in the following 24h