Conducting business at the best of times can be challenging — let alone trying to do so with people who don't speak the same language as you. In our blog post titled 'Business Culture in Spain: What you need to know', we outlined certain Spanish business etiquette rules you need to know, so now we are going to give you some insight on what to say.
For some, the thought of learning a new language makes them want to run for the hills, but we promise to keep it simple! While learning some key Spanish phrases is not expected as part of business etiquette, the fact that you are trying to speak Spanish (even if it's more Spanglish than anything else) is more often than not greatly appreciated — even if it just lands up being a source of amusement for your Spanish counterparts. But think of it like this: learning Spanish could lead to multiple business (and property) ventures all over the word, if you consider that it is in the top three most spoken languages in the world and that there are approximately 390 million native Spanish speakers in 21 countries, it's not a terrible idea to start learning it. With that in mind, here are some key words and phrases to get you started. Olé!


10 useful Spanish words

| | |
| --- | --- |
| director | director (directora for a female director) |
| company | empresa |
| meeting | reunión |
| business deals | negocios |
| office | despacho |
| marketing | comercialización |
| purchase | compra |
| agent | comisionista |
| plot of land | terreno |
| buyer | comprador (compradora for a female buyer) |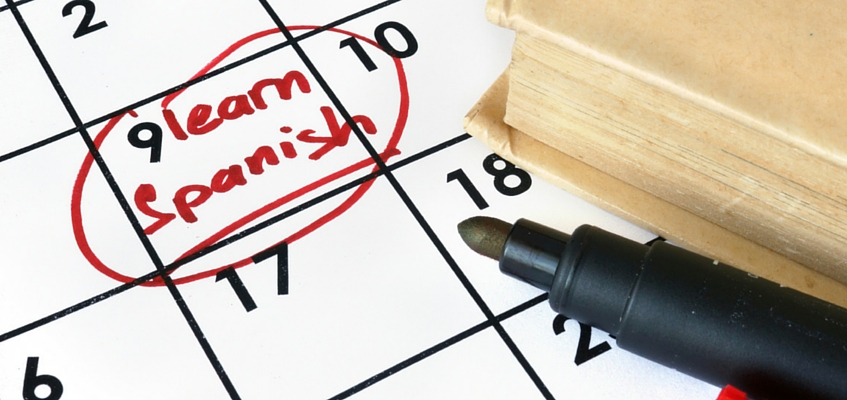 15 basic phrases for business etiquette

| | |
| --- | --- |
| Good morning | Buenos días |
| Good afternoon | Buenas tardes |
| Good evening | Buenas noches |
| Hello, my name is... | Hola, me llamo... |
| How are you? | ¿Cómo está? |
| I am fine | Estoy bien |
| Pleased to meet you | Encantado de conocerle |
| Excuse me | Con permiso/Perdóname |
| Please | Por favor |
| Thank you | Gracias |
| What time is it? | ¿Qué hora es? |
| I have an appointment | Tengo una cita |
| Would you speak slower | Por favor, habla más despacio |
| How much does it cost? | ¿Cuánto cuesta? |
| Goodbye | Adiós |

And here's a little extra one for if you are really battling:

| | |
| --- | --- |
| I don't speak Spanish | No hablo español |

Those should be good enough to get you started, but if you are interested in really impressing your Spanish clients with your business etiquette and language skills then here are some other channels you can use to strengthen your grasp on the lively language:
— Duolingo — this site offeres free courses in myriad different languages.

— Business Spanish — this site offers more business-focussed Spanish lessons.

— FluentU — FluentU offers Spanish lessons and information on the Spanish culture.

— Bab.la — these are just a few phrases for if you are brave enough to write a letter or an email in Spanish (procceed with caution!).
As per our suggestion (in our blog post Business Culture in Spain: What you need to know) to translate one side of your business card (or a tarjeta de negocios) into Spanish (great business etiquette!), it may just be a good idea at this stage to leave it up to the professionals.

If you are looking to do business in Spain (where you can use some of these phrases) while expanding your property portfolio along the Costa Blanca, then contact us. We have an extensive portfolio of property in Calpe where you are bound to find the perfect piece of real estate for your needs.
FILL THE FORM
We will answer in the following 24h