Most people know that investing in property is one of the smartest investments you can make. Acquiring property and building a property portfolio is a long-term investment that can generate a reliable source of income. Building a property portfolio is no easy feat, especially when you don't know where to start.
However, with the right strategy and thorough research, you can start building an extensive and diverse property portfolio from scratch. Europe is one of the best places to start property investments, as most of its countries have moderate transaction costs, high yields and a strong tourist rental market.
Know where to invest
Europe is filled with a plethora of charming and diverse locations, whether it's London, Barcelona, Hungary or Prague. When building a property portfolio, make sure you choose property in a popular location. If it's not in the right area you are not going to get favourable occupancy levels and you need to question the viability of the property. If you're targeting families, make sure there are a lot of child-friendly activities in the area. If you're targeting millennials, make sure it's accessible, lively and close to amenities.
Do your research about property developments in that country
As with any investment, make sure you do thorough research beforehand. What is the current state of the property market there? What are the property taxes like? You need to look at the local rental market and find out who's renting property and whether there's a big enough demand. Find out how much other properties go for in that area and what taxes are involved. Finding your target market will also help you make a decision on where to buy. It might help to find out how things are going with other investors, like how long it took them to find tenants and how their properties are being presented.
Sell the lifestyle of that country to your clients
Are you trying to sell property in a big city with cosmopolitan infrastructure, or a small town by the seaside? If you're selling property in Calpe, Spain, sell the idea of drinking sangria by the beachside. If you're punting property in Amsterdam, sell the rich culture and amazing nightlife. Every destination has something unique to offer, just make sure you sell the right type of lifestyle to the right prospects.
Here are some popular destinations for investors in Europe:
Amsterdam, Netherlands
Buying property in the Netherlands is better suited for long-term investments of a minimum of five years. The rental market has remained stable and they have low interest rates on mortgages. Amsterdam's cultural village charm is combined with a cosmopolitan vibe, making it a unique location. It's also one of the top cycling cities in the world, which encourages an active and greener lifestyle.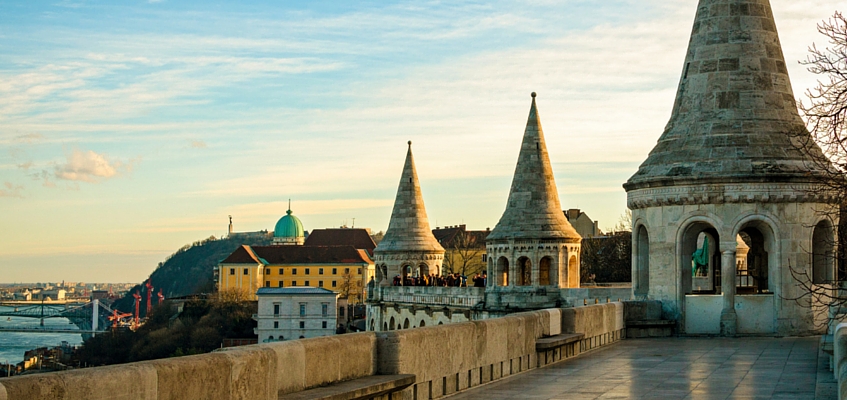 Budapest, Hungary
Budapest has good yields and moderate transaction costs. There is a high demand for property in Hungary's charming capital. Over the last few years, flats have been appreciating at 20% - 35% per annum. The people of Budapest are friendly and welcoming and they have a pro-landlord policy. Budapest offers an array of malls, cafes and restaurants, as well as thermal baths and various outdoor activities.
Berlin, Germany
Berlin is edgy and vibrant with a historic and cultural legacy. It's a great contender for both investment and development prospects in 2016, as their economy is growing faster than the German average. According to this article, "expats see quality of life, security and value for money in Berlin. And regarding retirees, it's a no-brainer for lifestyle and affordability."


Calpe, Spain
Property in Calpe is reasonably priced and the predicted increase in value promises good returns on investment. Calpe is a charming old town surrounded by mountains and stunning beaches. It also has a strong tourist rental market. The Costa Blanca is host to one of the biggest concentration of British expats, thanks to its relaxed lifestyle and year-round sunny weather.
Now is the perfect time to purchase that villa or apartment in Europe. Considering its year-round popularity, Costa Blanca's Calpe is a good start to building a property portfolio. If your investment goals are more about the long-term value and prospects of a sunnier lifestyle, you can't go wrong with the Costa Blanca. When purchasing property abroad, it's best to do it with the professional guidance of a local industry expert. For solid advice and details on Calpe property for sale, contact Grupo Esmeralda, leaders in the Costa Blanca property market.
FILL THE FORM
We will answer in the following 24h