The property business certainly has a way of keeping you on your toes. An exciting and constantly evolving industry, you need to keep an eye on the market and the trends in the real estate industry. And while that is absolutely imperative, one thing that many people overlook is understanding and observing the trends in architecture and design as well.
When you carefully select properties to form part of your portfolio, in this highly competitive industry, it's important to choose those that stand out. If you know what the architecture and design trends are for 2016, you can incorporate properties into your portfolio that have unique selling points and are on-trend, because at the end of the day, it's these things that make selling your property that much easier. Not only that, but you can help clients to see the potential of your properties by making suggestions of how they can incorporate the latest trends (and they will be extremely impressed). So to keep you on top of your game, here are the predicted top architecture and design trends to keep an eye on in 2016, based on those mentioned in this article and this article.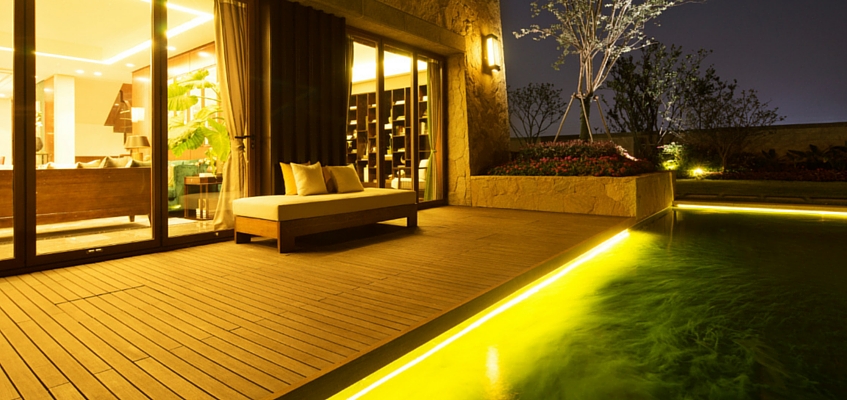 Mesmerizing metallics
You may have noticed a lot of copper around. Copper lamps, copper cutlery, copper utensils. There's just a lot of copper, which brings us to our first architecture and design trend: metallics. The use of metallics adds a little extra elegance and class to a room, and just adding anything metallic seems to spruce the entire space up. Star colours are chrome, gold, rose gold and, of course, copper. The Freshome article gives some great advice: "One key difference that sets this year's take apart from previous metallic trends is the flexibility to mix and match. Don't hesitate to use one type of metal as the focal point of the space while working in a different type for a smaller accent role."


Technology meets design
This architecture and design trend outlined by the HMH article, is extremely exciting and with the latest advancements in technology it shouldn't be much of a surprise. The article states that "We're seeing an explosion of new WiFi-enabled smart gadgets as tech companies compete to ride this new wave of innovation." So, ever forgot to adjust the thermostat before you left the house and wish you could do it remotely? Would you like to control your lighting from your mobile, or time your sprinkler system from your tablet? Well, into 2016, it looks like you'll be able to!

Merging the indoors with the outdoors
Environmentally-friendly properties are becoming a big (and exciting) trend in architecture and design. As the Freshome article states "Just as sustainability in architecture prides itself on blending form and function, it's important to focus on using interior design elements that not only look great, but also are well made and minimize the impact to our ecosystem." The aim here is to find ways to incorporate artisan wood and stone into one's house, but the trend doesn't stop there. Decor and prints are moving towards nature-inspired pieces (such as animal prints and florals). A word of warning: less is more when it comes to this trend, and focus on one or two small features instead of over-decorating a house in leopard print. Some people are taking this trend a step further and where the rooms of the house actually blend with the outdoors according to the HMH Architecture and Interiors article, "Homeowners want the exterior to be just as important as the interior living spaces and are including everything from full kitchens, to furniture and TVs."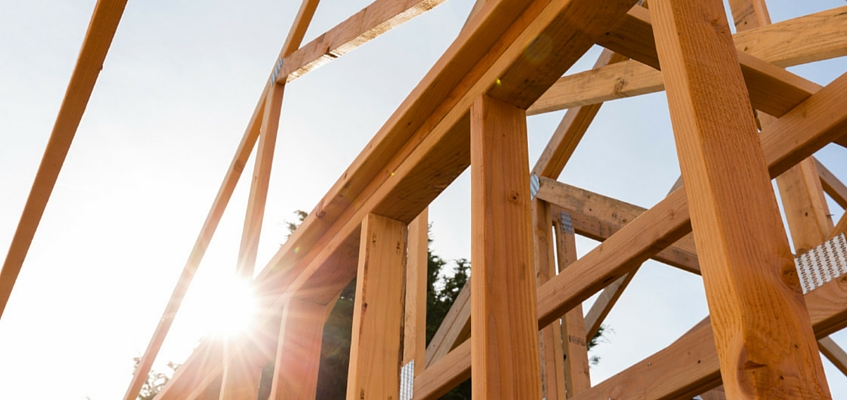 Upsized windows
According to the HMH Architecture and Interiors article, when people think about windows in terms of architecture and design trends moving into 2016, they are going to be huge, which will help to add to the indoors-to-outdoors feel. The rising trend is to replace walls completely with floor-to-ceiling windows that open the entire side of the room up. And the good news according to the article is that "Well-performing custom windows and doors have never been cheaper and more accessible."

Gorgeous geometrics
Just like metallic colours have become ubiquitous, as have geometrics, and the architecture and design trend is set to continue into 2016 and provides another great way to zhuzh up spaces simply. Not sure how to incorporate it? If the idea is to keep it low key, a great way is with a simple geometric print — such as pillow covers, throws and rugs. For those a bit more bold, light fittings, mirrors and even furniture comes in great, quirky geometric shapes.

Bold colours
Bold colours are rolling around again for another appearance in the architecture and design trends. The Freshome article recommends just adding a "pop" of colour for a more subtle use of this trend, but it also pinpoints blue as the colour of choice in 2016 — "Bold blues such as cobalt, navy and royal blue are the hues to use for the upcoming year."

Would you like to find a property for your property portfolio that either is already in line with these trends or has the incredible potential to be? Contact us to take a look at the incredible range of property in Calpe that we have to offer. We at Grupo Esmeralda have some of the best property in the most incredible locations around, and we can assist you every step of the way.
FILL THE FORM
We will answer in the following 24h