One needs only a modicum of architectural knowledge to recognise the quirky curves, colours and shapes of Gaudi's phantasmagorical creations.
As one of the features dominating Barcelona's architectural landscape his Park Guell and Casa Mila (among others) have become world famous, epitomising artistic Spain, but the country has many, many more famous buildings and architects. So much so, in fact, that Spain has the second highest number of buildings on the UNESCO World Heritage Sites list, beaten only by Italy.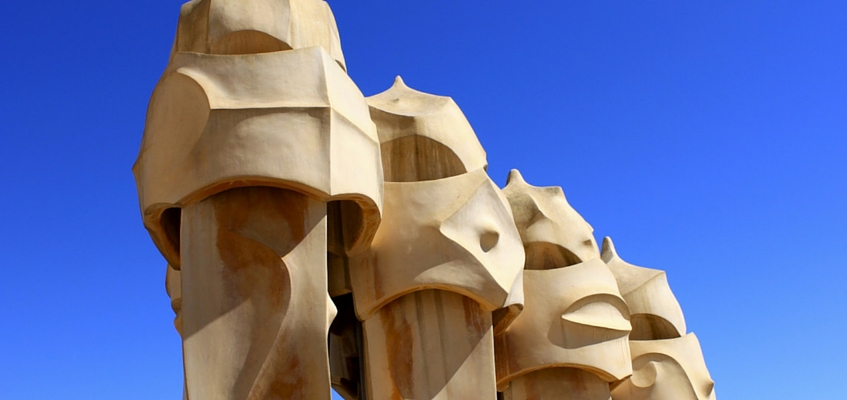 A (very) brief history of Spanish architecture
Spain boasts a wide variety of architectural styles owing to the influences from its rich history and diverse geography. The remains of Stone Age monoliths made from slabs of rock can still be found as can Celtish Castros (walled stone villages).
The Roman occupation of the areas brought about more sophisticated building techniques and saw the construction of large cities and towns as well as a series of roads and aqueducts to connect them. But it was probably the Moorish occupation of the region that had the most striking influence on Spanish architecture. Drawing on the building styles of what was formerly Damascus as well as local aesthetics and construction materials. It was during this period that the Spanish arch came into its own, around this timeornamentation also grew in popularity.
In about the 12th century the Mudéjar style emerged as a result of the cultural melting pot of Jews, Muslims and Christians living together. During this phase Western-style buildings were reinterpreted using Islamic decorative techniques and craftwork – a style that remains integral to Spanish architecture.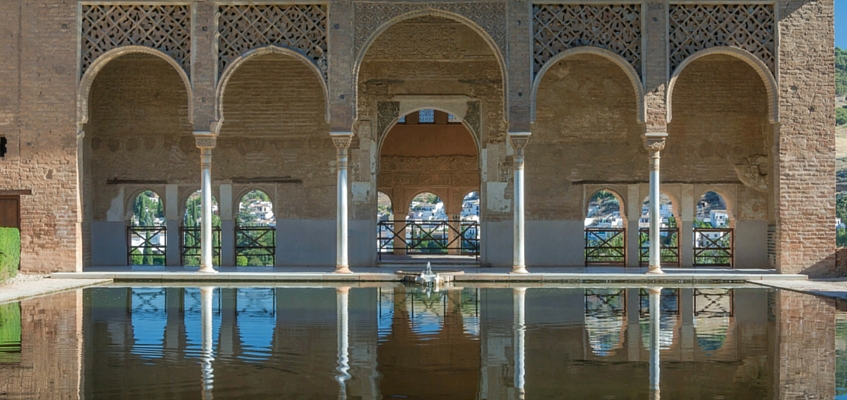 Fast forward to modernism
The various European influence from Romanesque to Gothic and Baroque were strongly felt throughout Spain. As were the influences gleaned from countries in the Americas colonised by Spain. There are many fine examples of these styles still standing today. Read more about the history here.
But where Spain really begins to stand out from the rest of Europe is during a period known as Catalan Modernisme in the 20th century. The movement broke from history by taking organic shapes as its inspiration. The most famous architect of this movement was Antoni Gaudi whose work formed an important precursor to modern Spanish architecture as we know it now.
The Modern Movement evolved from Catalan Modernisme and was organized across three regions, but the start of the Spanish Civil War brought a halt to design and building.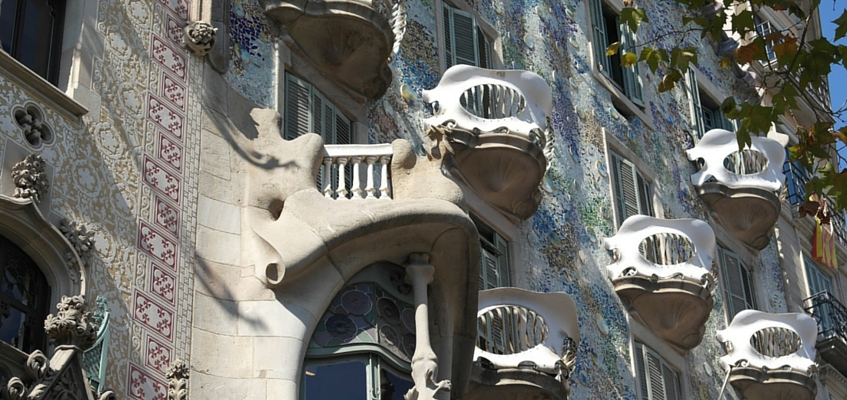 Spain: an international centre for design
In the years following the war Spain has seen an impressive and inspired return to architecture. So much so that from the 1970s to late 1990s Spain saw a boom in impressive buildings, spurred on by tourism and investment from the EU. In 1999 Spain was awarded the Royal Gold Medal by the Royal Institute of British Architects and in 2006 MoMa held an exhibition called On Site:New Architecture in Spain which celebrated the surge of creative talent in the country, popularly dubbed "an architect's playground".
Spain continues to build on its rich architectural heritage to create inspired buildings using a range of modern and traditional materials. From fresh and breezy villas in Calpe near the beach to quirky ingenious prefabricated homes (such as these made by NOEM the country continues to inspire and innovate.
With a reputable property group such as Grupo Esmeralda, you can be sure to find your slice of Spanish architecture villas in Calpe near the beach or something a bit more luxurious. For more information about the advantages of working with them and for more information on the selection of property at your fingertips, contact Grupo Esmeralda, leaders in the Calpe property market.
FILL THE FORM
We will answer in the following 24h