My family prioritised two things: travel and education and if you think about it, they actually go hand in hand.
As Rabbi Steven Carr Ruben states in this article "There is simply no substitute for travel. It's an enormous teaching opportunity for your children in a myriad of ways. Not only is traveling with your kids the best possible way for parents and children to bond with each other, it inevitably provides a host of teachable moments that you couldn't possibly have predicted or prepared for in advance." Which is also why, owning a little 'home away from home' is such an incredible investment — and I am not only talking financially. It's an investment in one of the most important things in the world: your family. And while it can double up as a rental property, generating income in periods while not in use by the family, it can serve as a getaway over a long weekend, during the school holidays, or anytime you just need some quality time away with the family. With Spain being one of the most popular destinations in the world, you are guaranteed a wonderful getaway, but the hard part might be deciding where exactly to buy. When looking for holiday homes in Spain, these are places that your kids are bound to love:
Andalucia — Marbella
Some of the most Spanish things that are known the world over, such as Flamenco, originated in Andalucia. A vivid and interesting area, steeped in an eclectic history, it is a great place to look at when thinking about holiday homes in Spain that your kids will love, especially along the famous Costa del Sol. Marbella is undoubtedly a tourist hotspot, which means that property prices are reasonably high, but this is also in part due to its state-of-the-art facilities — so, you will have to weigh your priorities. Explore Marbella's old town with the kids for a great day out, sampling the very best of the country's tapas, take daytrips and perhaps teach your kids the art of golf on one of the many courses in the area. Perhaps on a day when the weather is not so good, take a trip to the cinema or enjoy sunny days on the beach.

When thinking about holiday homes in Spain, consider that Marbella's properties focus on luxury lifestyle, so if you were looking for an area that is unpretentious and relaxed, Marbella probably isn't your best bet. Huge, elegant multi-bedroom properties are perfect for families who want ulta-luxury and who can meet the high prices. Keep in mind that property here sells fast, so be sure to get in quickly if you find something you like.
Catalonia — Barcelona
The autonomous community of Catalonia, and Barcelona in particular, is said to be the most popular destination in all of Spain, and for good reason too. From gorgeous architecture, art and history, to ample outdoor activities a stone's throw away and absolutely incredible food. When looking at holiday homes in Spain that your kids will love, be sure to consider Barcelona. For a dose of beautiful scenery and fresh air, hikes in the incredible Pyrenees are a must for active families or perhaps a trip to the beach for some beach bats and a swim after a busy day exploring the city. Introduce your children to the modernist architecture by Antoni Gaudi while enjoying the panoramic views from Park Güell, marvel at the wonder that is La Sagrada Familia or explore the attention to detail in Casa Batlló.

What is truly incredible about Barcelona is how it strikes the perfect balance of old and new. With UNESCO World Heritage Sites littering the city, there is no shortage of wonderful things to see and visit, and it's imperative that you introduce your kids to the unusual art of Dali, Miro and Picasso. Kids are bound to enjoy the incredible and healthy mediterranean cuisine and Barcelona has ample restaurants offering the city's tastiest meals.

Properties in Barcelona are however, more on the expensive side than other places in Spain. Properties close to the city centre will come with high price tags, and for the money paid, one often gets a lot less than they would in some other areas along the coast. Its weather is milder than along the coast, but tourists visit throughout the year, and renting shouldn't be much of a problem if you want to do so when your holiday home is not used by the family. The one thing to remember is that it's a big and busy city, which can be overwhelming for small children and it isn't necessarily the place to go for peaceful getaways with the family. Like most major cities in the world, pickpockets and petty theft are unfortunately quite common.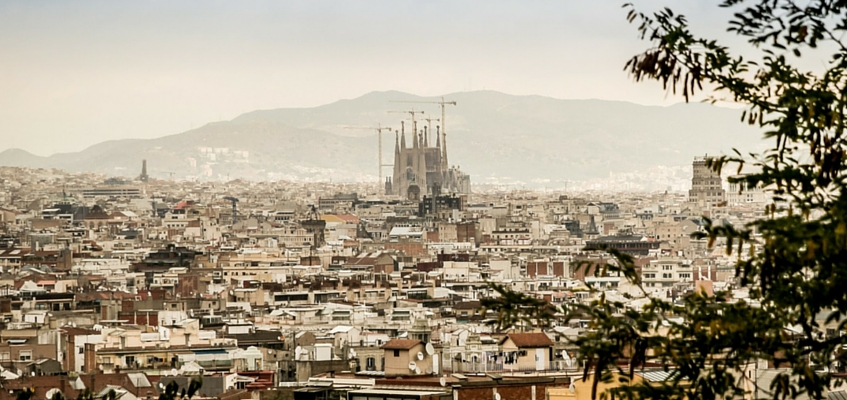 Valencia — Calpe
When you think about holiday homes in Spain, Calpe should be at the top of the list. According to this article "The Autonomous Community of Valencia and particularly the coastal region of the Costa Blanca, is Spain's third most popular tourist region… It's an ideal family-friendly destination with miles of sandy beaches and plenty of activities for holidaymakers, including theme parks, golf and a wonderful countryside to explore". So, it shouldn't come as much of a surprise that properties in Calpe, especially those close to the beach, are prime. With over 300 days of sunshine a year, it's the perfect place for a holiday home where kids can spend sunny days outside and on the beach. With ample outdoor activities that include all types of watersports, birdwatching at the salt mine and hiking in and around the area to name but a few, it's a haven for families that enjoy the outdoors.

The types of accommodation on offer range from gorgeous sea-facing villas to wonderful easy lock-up-and-go apartments and everything in between — perfect for any need and budget, and ideal for holiday homes. Opt for a family-friendly villa with an open plan design and a pool in its lush garden where kids can make the most of the sunshine and outdoors.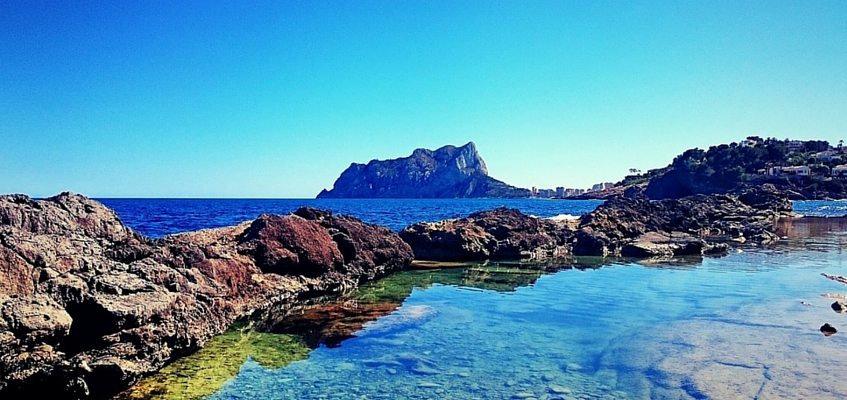 Calpe is the ideal location for a family holiday home: there is no shortage of international schools if a move was ever on the table, it's extremely accessible and there are ample supermarkets, restaurants and shops throughout the city. It has all the facilities and comforts of a big city, with the perks of a smaller, more laid-back retreat.

If you are perusing the best places for holiday homes in Spain, then look no further than Calpe. This gorgeous area boasts some of the best weather year-round, great activities for the whole family and ease of access to the Alicante airport as well as shops, restaurants and supermarkets. Contact us for more information and to view our portfolio of the best property in Calpe, where you are bound to find the best holiday home for you and your family
FILL THE FORM
We will answer in the following 24h