Spain is a country largely known for its stunning landscapes, friendly people, incredible cuisine, ancient architecture and rich history.
So it's understandable that every year they are known to throw impressive festivals or "fiestas" that celebrate all these truly wonderful things. Festivals in Spain bring in hundreds and thousands of tourists from all over the world every year, and they play a big part in the tourism industry as a whole.

When we think of festivals in Spain, we often think of huge parties and processions, drinking wine and dancing till the early hours of the morning. While many of the festivals in Spain do consist of much wine drinking and dancing – many of them are incredibly family friendly and there is definitely some that your children will absolutely love.

So while bullfighting and wine festivals should probably be left to the older member of the family, these are the festivals in Spain that you should definitely take the whole family to:

Seville Tapas Fair

One of Spain's most famous aspects is its delicious cuisine and tapas are one of the most famous dishes. I mean, who doesn't like small bits of delectable Spanish food items that seem to keep reproducing themselves until you can no longer breathe? No one. The Seville Tapas Fair is a foodies dream fiesta; you and your family delight in the small plates of top Spanish cuisine, as all the best bars and restaurants compete to outdo each other in the month of February.

Fallas Festival, Valencia

Every year in March in the city of Valencia, the celebration of the Feast of San José takes place. While there are the usual elements of a festival in Spain (drinking and dancing) the kids will love the huge paper maché figures that are paraded through the street and then set ablaze. The party culminates in a ridiculously cool fireworks display that will leave the whole family in awe. This fiesta is certainly not one to miss on a visit to Spain with the family.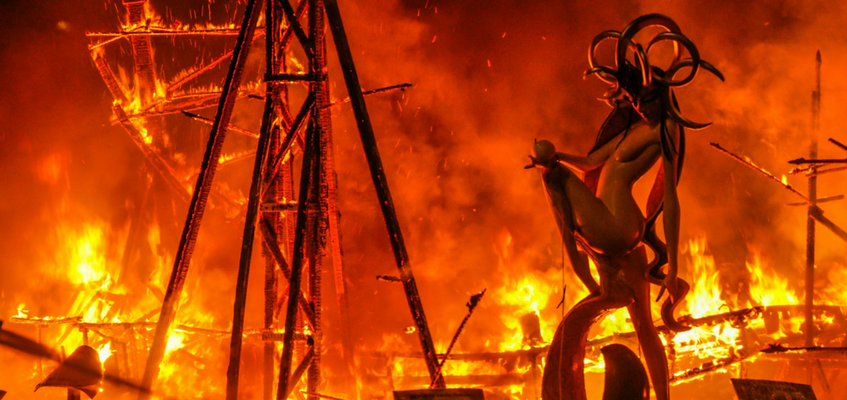 Hogueras de San Juan

On the St John's Eve at the end of June every year, massive bonfires are lit throughout Spain. The most impressive however are undoubtedly found on the Costa Blanca coastline in Alicante. Huge bonfires, fireworks and other festivities make this festival in Spain one of the favourites with families.

La Tomatina

Every single child loves a good food fight. Well, most of them anyway – and the La Tomatina festival is the mother of all food fights. Located in the town of Bunyol close to Valencia, this is the biggest tomato fight in the world. This is one of the most famous festivals in Spain, with children and adults alike revelling in the tomato wars.

Festes de la Merce

On the 24th of September, Barcelona hosts its biggest festival of the year. Festes de la Merce is characterised by giants parading the streets, flamenco dancing, human pyramid competitions and a whole bunch of fireworks, food and music to round it all off. This is a festival in Spain that the whole family will have an absolute blast at.

As you can see there are tons of festivals for the whole family to get involved in. The great thing is that there is most likely some sort of festival in Spain that is happening at any time of the year, meaning that you can find one whenever you visit. Better yet, have a look at our villas in Calpe and invest in Spanish property, which means you can see festivals year-round.

FILL THE FORM
We will answer in the following 24h