Owning a holiday home in a favourite holiday destination is a dream come true for many families. With the guide 'What to consider when buying an International Holiday Home' Grupo Esmeralda gives you everything you need to know before you become owning.
Buying real estate abroad gives your family an opportunity to leave everyday routines behind and enjoy a different way of life. The rich cultural experience and new flavours, sights and sounds will give your children a more balanced upbringing – and leave you feeling refreshed and ready to tackle run-of-the-mill stresses again.
Location is one of the most crucial factors to consider when buying property. This holds true when purchasing your holiday home, although your decision will be based on a different set of priorities to those you took into consideration when selecting your primary residence. What are these properties? What should I know before becoming owner?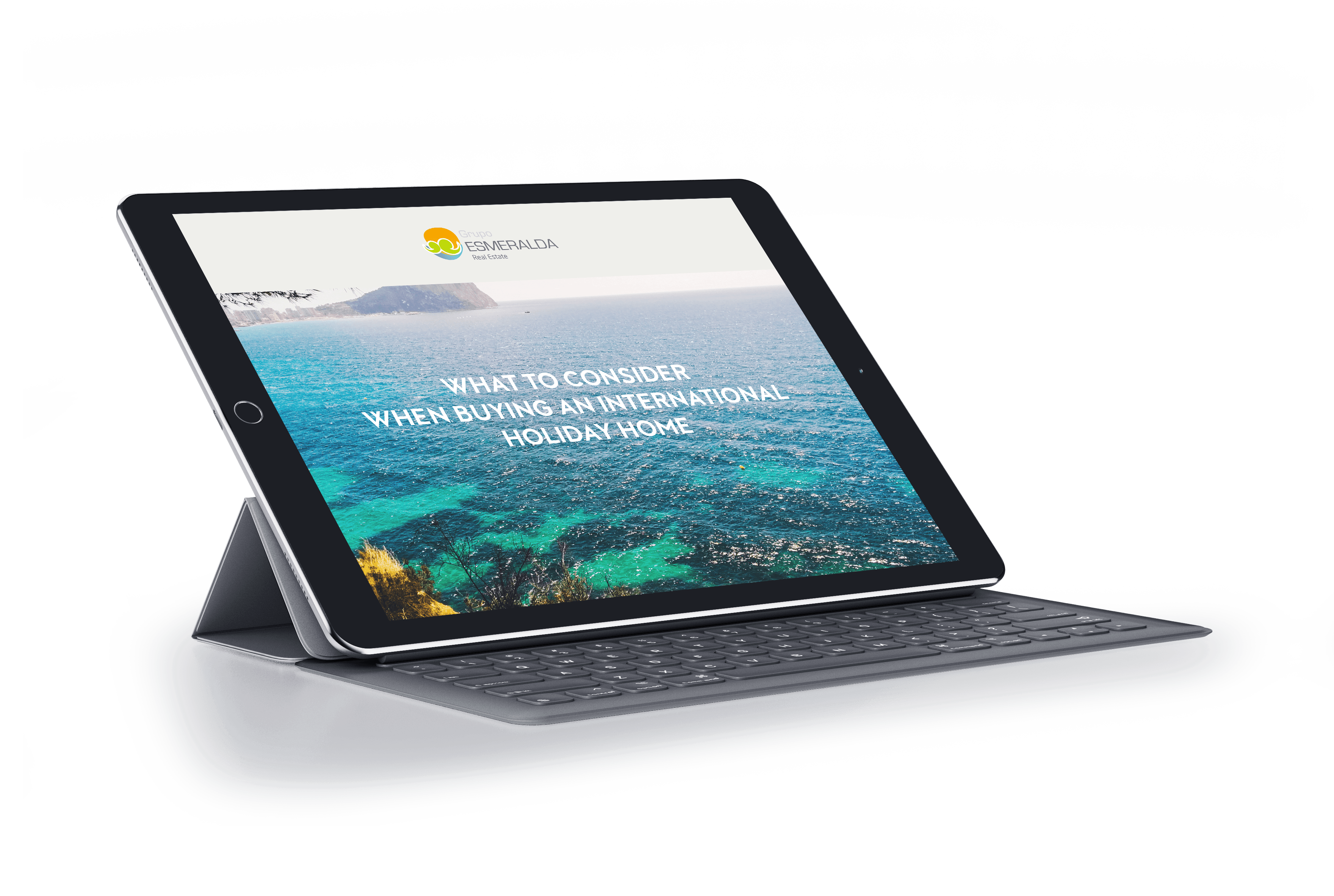 Many buyers get caught up in the emotion of buying a holiday home – and understandably so. Owning a piece of paradise is an ideal way to reward yourself for the smart financial decisions you have made over the years, or all the hard work you have put into your career.
There are many questions before taking the final step when buying a home. So, in Grupo Esmeralda we have created a guide, 'What to consider when buying an International Holiday Home'. What will you find in this guide? Previous requirements, information about the best locations to buy a holiday home, considerations on the aspects that accompany an investment, where and when it is better to buy and much more complete our guide.

Future owners found in 'What to consider when buying an International Holiday Home' the keys to make the right decision before investment. By reading this guide, many of the qualms and worries you may have will be solved. Also if you have any doubts after reading it, Grupo Esmeralda is more than happy to hear them and help you answer them.
FILL THE FORM
We will answer in the following 24h