Legal, where to buy, budget ... there are many doubts to be resolved before buying a holiday home in Spain. This guide will help you solve them.
Why should you buy a holiday home in Europe? Well, the simple answer is that it's just the right time. After the global recession hit and property markets crashed, it took investor's years to renew their faith in real estate, but now property buyers are back with a vengeance. Lifestyle buyers and retirement investors are all on the hunt for their own little piece of sun-soaked paradise, and with competition amongst buyers growing fast, it's only a matter of time before today's bargains become a thing of the past.
What will you find inside 'The Practical Guide to Buying a Holiday Home in Spain'? From advice on how to optimise your budget to tips on how to plan your future investment. Buying off-plan, newly-built or pre-existing, best areas to buy, legal issues and much more interesting content.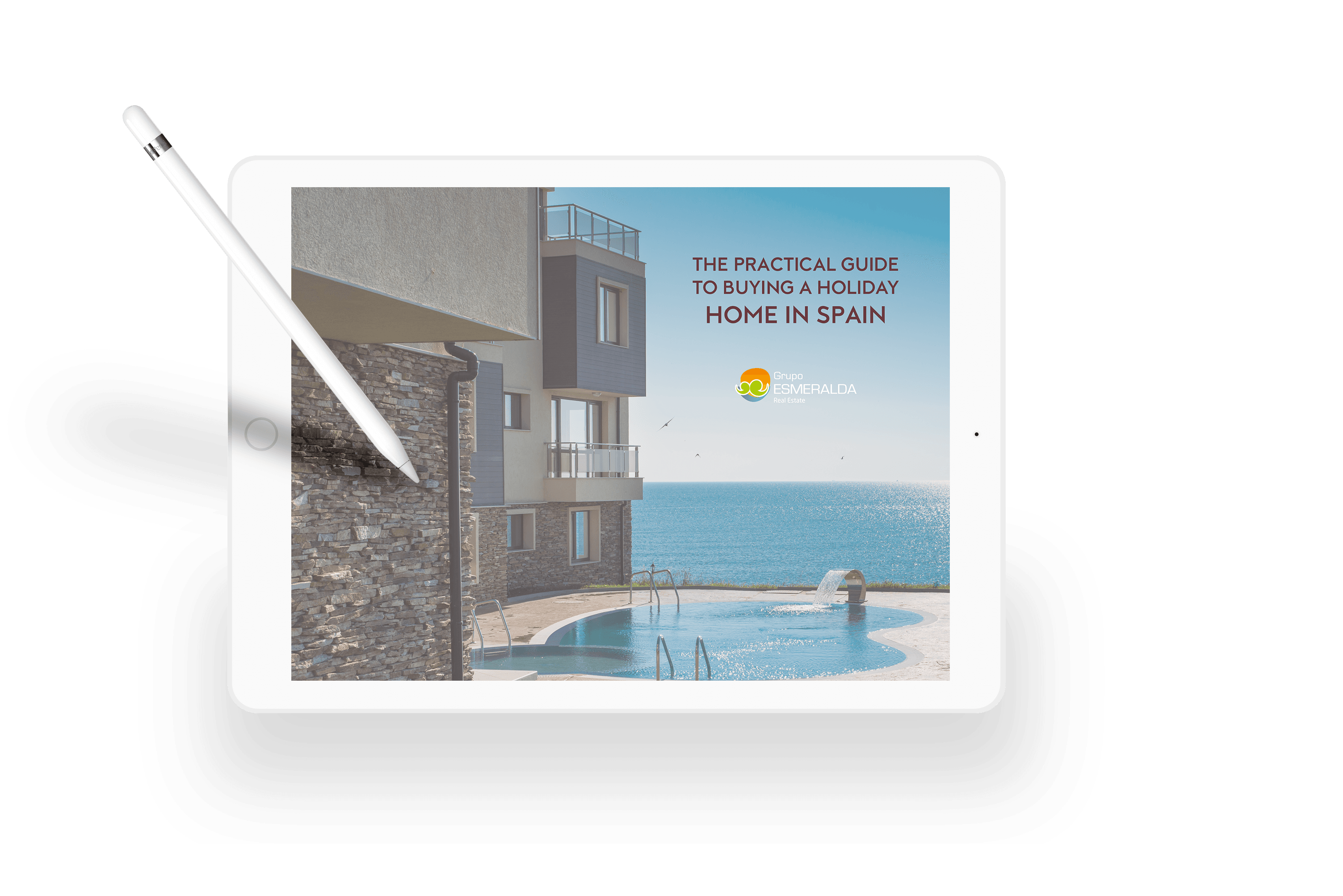 Since Spain joined the EU, much has been modernised, and the country now boasts first-rate healthcare and an efficient public transport system. But the country has also retained much of its roots. Grupo Esmeralda has prepared for you this exclusive guide so that you have all necessary information before your investment in Spain

This is the reason why we have created The Practical Guide to Buying a Holiday Home in Spain ; to provide you with all the information you need to be prepared before becoming owner. Read this guide will help you answer all your questions about investing in a home in Spain. If not worry at the end of the reading still have questions, contact Grupo Esmeralda, we will be happy to help you.
FILL THE FORM
We will answer in the following 24h