By now we should know very well that all things 'green', 'eco-friendly' and 'sustainable' are no longer mere buzzwords. In fact, the green movement surpasses the category of 'trend', because these days with the very real threat of climate change, it's a necessity.
And this may be a surprise to you, but as more and more people become conscious of the future of the planet, there will be a greater demand for buildings that are in line with green principles and reduce their carbon footprint.
So here is what the green movement has in store for the real estate industry in 2017:
Areas that lend themselves to 'eco-friendly' practices will be popular
We all know that Gen Y is famous for its hipsters. But they're not just characterised by craft beer, flannel, and wild, ridiculous (and often, impressive) beards, but also by their desire to support a cause. One such cause is the movement towards greener living. While many of them already proudly sport single speed bicycles, there's the feeling that we'll be seeing more of this in the future. Gen Y will opt for bikes, walking and public transport as their choice modes of transportation, so they'll be looking for properties in areas that support this. They'll also be looking to live near plenty of amenities. This could have a direct impact on your real estate business, so it's vital to start identifying which areas those might be, and ensuring that you have a few properties there.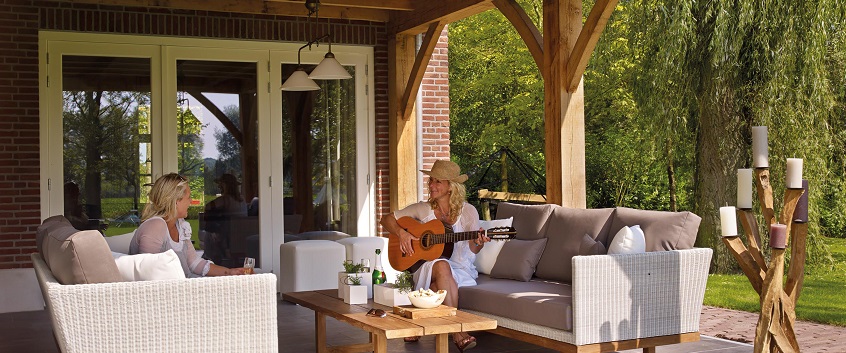 Image credit: Pexels.com
An article written by the Environmental Protection Agency, notes that buildings that incorporate green technology should be both cheaper and more comfortable than the buildings we know today. Insulation, skylights, solar panels, green roofs, and recycled materials are all going to impact the real estate business in a positive way. Insulation and skylights will help limit the use of air-conditioning and lighting, solar panels and green roofs (although still slightly costly) will kerb the tremendous amount of electricity used in offices, and recycled materials will become more commonplace thanks to the cheaper price tag after having been recycled.
NZEBs are going to be the buildings of the future
Net-zero energy buildings are in the sights of those in the real estate business who are adamant to stay ahead of the green curve. The idea around these buildings is that they would "cancel out" their energy usage, by generating as much electricity as they use. While there may be times when they use more than they can produce, there will be other times when excess energy can be stored for later down the line. There have been some instances of this already being adopted, and the prediction for the future is that these buildings will even gain popularity in the residential sector – but really in the real estate business as a whole – moving forward.
Green buildings may just be an investor's dream
With what we know about the current state of the planet, it's safe to say that the demand for green buildings will only grow from here. And when the demand for something like that goes up, the interest of developers and investors does too. Apart from potential money savings, green features and buildings are going to be in demand. People will pay more for rent if it means reduced overall expenses. They will also feel that they are having a positive influence on the planet. This will raise the value of properties. Going green might mean a significant initial outlay for your real estate business, but in the long-term, it will be well worth it.
Image Credit: Pexels.com
If you are interested in more fascinating trends, contact us. Grupo Esmeralda is a leading real estate business in the Costa Blanca, with some of the finest Calpe property for sale.
FILL THE FORM
We will answer in the following 24h