Following the global recession, construction industries around the world naturally went into decline and, as we know, Spain was hit hard. But the appeal of Spain is a resilient thing.
With its fantastic weather, Mediterranean cuisine and vibrant culture firmly intact, it's not hard to see why it didn't take long before investors were once again peering hungrily over to Spain.
There is once again growing excitement about new developments in Costa Blanca. But, needless to say, for those few years in the doldrums, Spain's construction industry suffered. A recent report timetric revealed that there was as much as a -7.1% decline in the industry. Fortunately this is in great contrast with upcoming predictions of a 2.72% rise owing to a combination of "economic recovery, foreign investments and the return of business confidence." If the Spanish property market and new developments in Costa Blanca interest you, you can breathe a sigh of relief; the value of property has turned a corner and we're once again seeing healthy increases.

What signs of improvement are we seeing?
According to Eurostat, the EU statistics office, in an article exploring new developments in Costa Blanca and Spain a place in the sun, "the Spanish construction industry is the fastest growing in Europe." They go on to explain that the increased interest in new developments in Costa Blanca are largely being spurred on by renewed demand in the region. The strength of the pound is giving Brits more bang for their buck. The numbers speak for themselves. They say "there's been a healthy 16% increase in home sales in June 2014 compared with the same month in 2013". In related good news, the article reports that "the construction industry is enjoying a similar boost." Eurostat figures show a 40% increase compared to May last year, "putting Spain at the top of the league for Europe."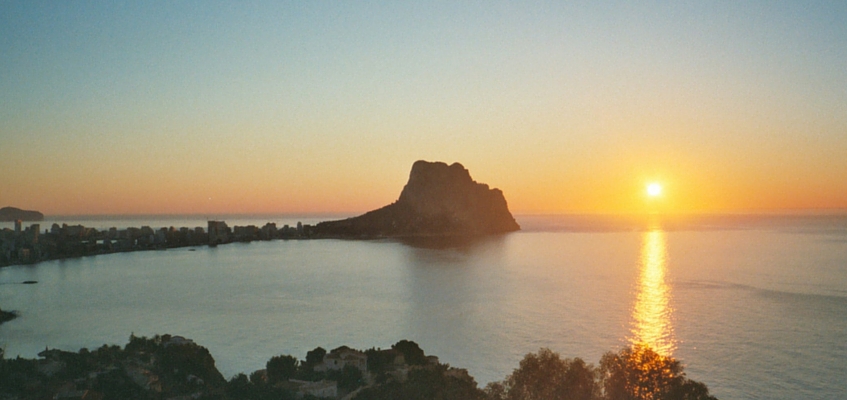 What factors are behind this growth?
Looking for a more laid-back lifestyle, many Brits opt to make the move over to the continent, and because Spain offers a great quality of life at an affordable price it often tops the destination charts.

A large portion of the market investing in Costa Blanca's property market are seeking holiday homes that they can ultimately retire to. Owning one of the beautiful villas in Calpe provides the perfect excuse to spend months in the Mediterranean sun over the summer months, or to escape the darkest days of Britain's winter in a warmer climate.

Beyond the sunshine, Costa Blanca boasts some of Spain's most beautiful beaches, the regional cuisine is delicious, people are friendly and the environment caters happily to foreigners. Costa Blanca north is consistently celebrated for providing fantastic modern amenities while maintaining a sense of rustic charm.

On a purely logistical level, Costa Blanca's close proximity to the UK counts in its favour. With daily flights between the UK and Alicante airport, hopping back and forth for visits is a cinch.

The Costa Blanca offers something for everyone. The region benefits from great diversity from town to town. There's gentle Denia with its ancient castles and small hotels, gorgeous Calpe with its staggering views and heartwarming atmosphere, and La Nucia with its beautiful array of cultural and religious festivals.
If you or your clients are interested in the lifestyle prospects of the exciting new developments in Costa Blanca or luxury villas in Calpe, get in touch with Grupo Esmeralda. With over 30 years of experience in the real estate market, Grupo Esmeralda are leaders in the Costa Blanca property market.
FILL THE FORM
We will answer in the following 24h