Many Britons flock to Spain in the summer holidays – ready to take advantage of the sun, sand and sea. It's no secret that summer is the most popular season for tourists to visit Spain, and thus it makes sense that many estate agents use the country's summer charms to sell property. However, many people don't realise that autumn is also an incredibly beautiful time of year in Spain and offers a whole set of other experiences for visitors.
So, if you are in the Spanish property market and are looking for a new and unique way to sell property to visitors, then why not use the stunning autumn days as the draw card. Besides, it will be great for potential clients to see what Spain has to offer all year round – not only in its summer months.
From less people and towns too hot in the summer, to incredible festivals and beautiful beaches – here's how to promote the Spanish property market in autumn:
Explore the cities too hot to see in summer
Central Spain experiences some pretty extreme weather patterns and in summer it can simply be too hot to visit some of the incredible towns and cities that are found inland. Madrid, Seville and Córdoba are three of the bigger cities that are perfect for autumn exploration. You can use the beautiful art galleries, museums, architecture and cuisine as particularly important attractions, and they can certainly go a long way in promoting the Spanish property market at this time of year. Smaller towns such as Cuenca, León, Salamanca and Segovia are great small towns to walk through in the cool of autumn and to take part in the autumn fare such as suckling pig (cochinillo asado), roast lamb and morcilla (blood sausage). This is the perfect time of year to explore Spain's inner reaches.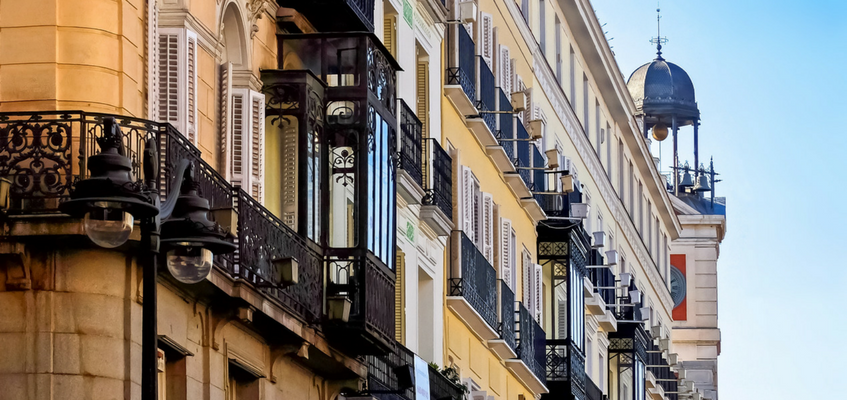 Autumn fiestas
If your clients are up for a party and interested in Spanish tradition, then autumn's fiestas are a sure thing to add when trying to sell in the Spanish Property Market. September is a pretty full on time of the year when it comes to Spanish fiestas, and the top five that shouldn't be missed include the San Sebastian Film Festival in San Sebastian, the La Rioja Grape Harvest Festival in Logroño, Barcelona's Festa de la Mercè, the Birrasso Beer Festival in Barcelona and Festa de Santa Tecla in Tarragona. These are just some of the many festivals that take place in Spain's autumn months and visitors can expect streets filled with music, dancing, wine, bull-fighting and delicious cuisine throughout September and October.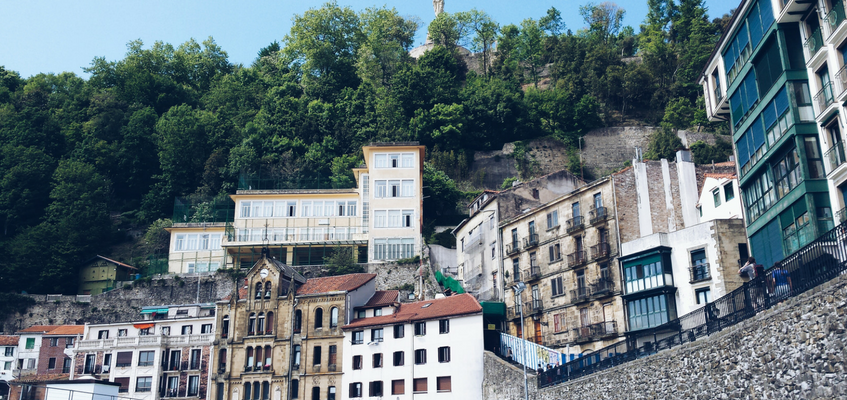 Quiet time to hit the beaches
Spain is synonymous with beautiful beaches and they are a direct influence on the strength of the Spanish property market. Every summer, Britons (and many other nationalities) descend on Spain's beaches to get working on their tans and to sample some of the delicious Spanish cuisine. The great thing about autumn is that your clients can visit the beaches, without all the crowds. While it may not be searingly hot – the weather is still pleasant enough through September and October to hit the beach and surrounds. Ibiza, Murcia, Almería and the Costa Blanca are all worth checking out over the autumn period – when prices are low and there are very few tourist crowds.
Calpe is a small town located on the Costa Blanca coastline and its blue flag beaches, azure waters and powdery beaches make it one of the most popular beach destinations in the country. Autumn in Calpe is the perfect time to visit for mild weather and small crowds. If you are looking to expand your Spanish property market portfolio, have a look at our stunning property for sale in Calpe and contact us for any advice or intel into visiting and buying property in this beautiful country.

FILL THE FORM
We will answer in the following 24h