'Innovation' is no longer a buzzword in the real estate market, it's the norm. The real estate industry went from a slow market, not eager to change, to one that is constantly evolving and experiencing new changes and findings.
The main element behind these changes is the advancement of technology as people started to realise how much easier it can make their lives. Not sure what we are referring to? Here are some of the top technology innovations that are making real estate agents' lives that much easier based on this article:


Everything is accessible online
With the invention of smartphones, tablets and WiFi, when it comes to the real estate market things have not only become easier, but more accessible, and practically everything is done online these days. Listings are online, you can do viewings online (more on this below) and as the article suggests, by "...using Google Maps, [people can] even take a tour of the neighborhood." But it doesn't stop there, technology opens up so many opportunities when it comes to the online marketplace. The article says it perfectly, "through online marketplaces, investors and borrowers can connect online, without going through a slow-moving, expensive bank or broker" which eliminates some very lengthy and laborious processes.



Mobile apps
These days there are some incredible apps out there purely aimed at making the lives of estate agents easier. There are apps that you can use for listings, apps like Google Maps to direct you and your clients to listed properties, apps that allow you to live stream properties where people can ask you questions as you go, and even apps which use beacon technology to target customers – so when they are traveling through a certain area they get sent a message with possible listings. The possibilities with apps today are almost endless, and when it comes to things that are innovating the real estate market, new and exciting apps are right at the top of the list. Click here for some suggested apps for estate agents.


3D and virtual reality
Have someone overseas interested in a property, but they are not able to come and view it? No problem! These days, thanks to the incredible innovation in real estate market technology, people from all over the world can view your property in 3D as you walk through it, and it can even be done in real time allowing you to answer any of the client's questions as you go. And not only that, they can do this with any device that supports the technology. As the article explains, some cameras can even measure the spaces while you go, for clients to get a better idea of the size.


Drones giving different perspectives
Now that drones are becoming more accessible to the 'man on the street', we are able to give prospective clients a different perspective on properties that we are trying to sell. An aerial view of the property allows buyers to better understand the layout of the house and garden, the proximity to neighbours and potentially even get a bit of a feel for the area.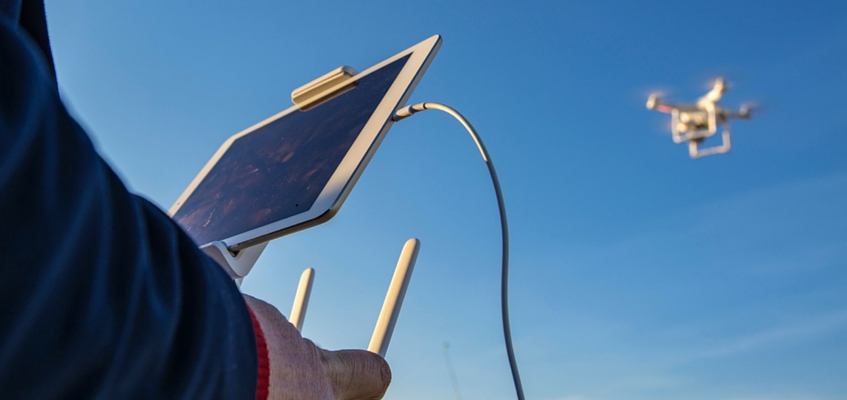 Tech that you can wear
Not only do we have a wealth of information and ease of access from our smartphones, there is wearable tech available to us that takes things one step further — hands-free and truly on the go. As the article states, "new wearable technologies...could give agents, lenders, and investors the ability to walk through a property while simultaneously taking quick photos of the space and pulling up the title history, tax information, and any outstanding liens."


Smart phones, smart homes
It's pretty crazy, but things that you might have seen only in the movies or that not too long ago were exclusively reserved for the rich and famous are now easily accessible, such as being able to control the lights, heating, security, electronics and even things like the curtains in your house all on one automated system that links to your smartphone. And when it comes to the real estate market, it looks like home automation systems are just going to become more and more sophisticated and popular.

If you are looking to expand your portfolio with incredible properties that will allow you to utilise these innovations in the real estate market then contact us. We at Grupo Esmeralda have some of the very best property in Calpe on offer, and you are bound to find just what you are looking for in our diverse portfolio.
FILL THE FORM
We will answer in the following 24h