It's that time of year again: you start thinking about your annual family holiday. You need a break, your other half needs a break, and the kids are going crazy being cooped up at home (there's only so many times you can take them to the park).
But where to take the family so that everyone's happy? Where do you find good weather, great food, dazzling culture and an endless supply of stimuli for the kids – all in one place? Family holidays in Spain are the ultimate choice for travellers that want it all: and don't want to endure a 12-hour flight and jetlag at the end. In this blog, we're going to tell you why family holidays in Spain are so great, and three brilliant family-friendly destinations you won't be able to resist going to.
It's safe, sunny and children are adored in Spain – why wouldn't you go there?
Spain's position on the Mediterranean blesses it with lots of (consistent!) sunshine and warm temperatures during spring and summer. Even autumn there is a lot balmier than in Blighty. Its coastline offers stunning beaches, without big waves or fierce riptides that might make a trip to the beach with young ones a little risky. The crime rate is much lower than in other sunny destinations (like Cape Town, for example), which makes trips around cities like Madrid and Barcelona a relatively stress-free affair. What's more, is that Spain culture is very family-orientated and children have a very special place in society. The Spaniards are a lot more laid back when it comes to bringing children to restaurants – your kids will be able to run back and forth from the table when they are fidgety, as you enjoy that second glass of Rioja. Just be prepared for some late nights, as the Spanish usually sit down to dinner well after 9pm. Many museums and attractions offer kids rates, or allow children under a certain age to enter for free.
Now that we've convinced you that family holidays in Spain are the way to go, here are a few places you might like to investigate:
Barcelona
If you've already been to Barcelona, you know all about the gorgeous Modernist architecture, the leafy parks and buzzing nightlife. It might be known as a party city, rather than a place for incredible family holidays in Spain, but take another look and Barcelona offers you and your family all kinds of exciting activities for the perfect holiday. Places like the fantastical Park Guell will keep your children occupied for hours, admiring the views over Barcelona and exploring Güell's kooky works of art. There's the chocolate museum, the Parc d'Atraciones (a vintage fairground), the mind-blowing Sagrada Familia basilica (which is still being built 134 years after construction began) and all kinds of foodie delights to enjoy when yours appetites pick up. And then there's the beachfront when you've had your fill of urban delights. Barcelona offers lots of kids' workshops and courses – everything from cooking to crafts – and a few of these are free. Choose from several beaches and six water parks. Why choose between the city and the sea when you can both in Barcelona?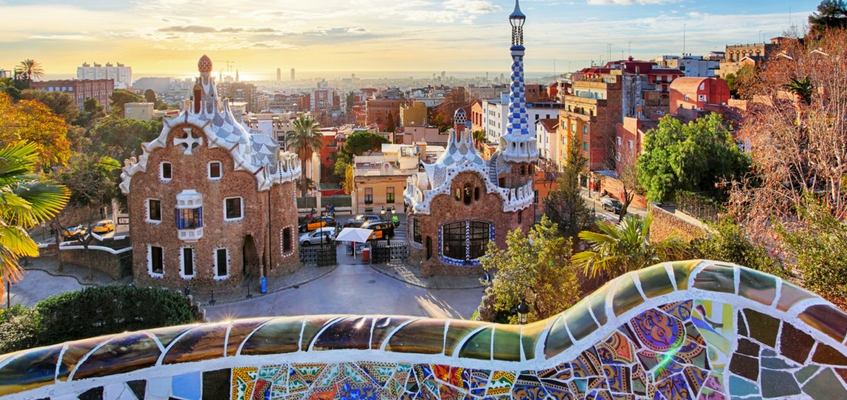 Madrid
Located bang in the middle of the country, Madrid is Spain's capital and home to buildings from the Spanish Golden Age, hundreds of outdoor sculptures, wide boulevards, parks everywhere and the amount of green space per inhabitant. It's also Europe's third largest city, making it filled with endless things to entertain parents and children alike. "Probably Spain's best zoo", according to Lonely planet, the Zoo Aquarium de Madrid is fantastic place to take the family. And if you're the type of family who can't get their fill of museums, Madrid is your Mecca. They've got a wax museum (Spain's version of Madame Tussaud's), a natural history museum, a planetarium, and also the largest art gallery in the world: the Museo del Prado. Once you've got your dose of culture, you and the family can get your dose of adrenaline at Madrid's theme park, at the Aquapolis water park or, if the weather's really hot, at the Ice Palace ice rink. An hour outside Madrid lies the Indian Natural Recreation Park that offers ziplining and other nature-based activities. With so many other attractions on offer, we could write an entire blog about Madrid. Check out this great blog for more ideas. It's in Spanish, but the translate feature works just fine!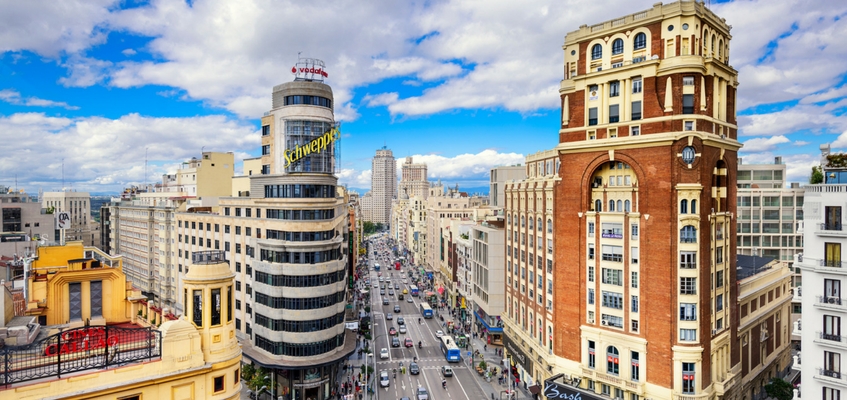 Calpe
The Costa del Sol might get more press when it comes to family holidays in Spain, but the Costa Blanca offers something just as, if not more, wonderful. A quick two hour flight will whisk you from London to Alicante, after which it's a simple one hour drive to Calpe. If the hustle and bustle of your life in the UK is making you itch for something a little more peaceful, Calpe's your answer. What was once an old fishing town, it's now a vibey resort town right on the Mediterranean, with an established British ex-pat community – you get to indulge in Spanish culture knowing that if your GCSE Spanish fails you, you'll still be understood! This part of the Costa Blanca is blessed with nature reserves, pristine beaches, the stunning Ifach rock and plenty of opportunity to go on cycling adventures. The gentle waves make it perfectly safe for children (and you) to immerse themselves in the watersports on offer. Calpe is small enough to get around in quickly, and you won't need to worry about figuring out extensive public transport networks or losing your youngest on a train platform. This little town really is the ideal location in which to unwind and spend quality time together as a family.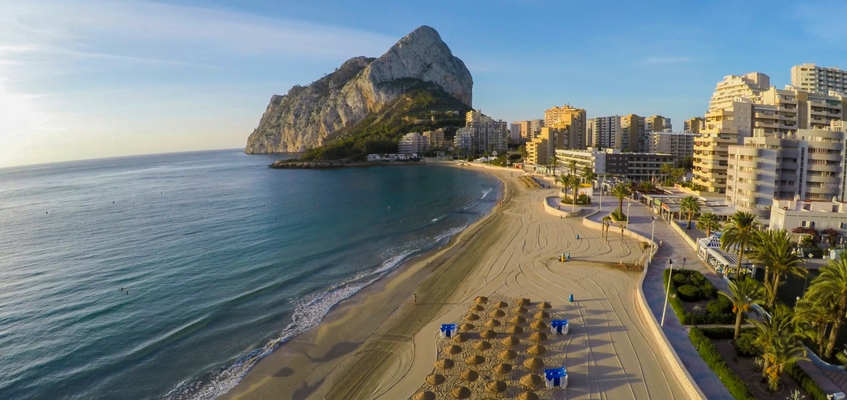 I wouldn't blame you if the idea of making the Costa Blanca more than just a holiday destination is crossing your mind. With so many apartments in Calpe perfect for family holidays, you'll want to keep coming back here. Get in touch with Grupo Esmeralda if you'd like any more information about buying property in Calpe.
FILL THE FORM
We will answer in the following 24h