The quality of your portfolio is only as good as the marketing that showcases it. Today, successful property sales and business growth require estate agent marketing that offers the competitive edge.
Of course, different tactics appeal to different buyers and knowing your market is the first step to determining how best to sell to them.
To help you up your game we consider a variety of methods being employed by professionals who are shaking things up in the estate agent marketing field.
The 'Hollywood-ification' of estate agent marketing
Some agents are showcasing the lifestyle prospects of their properties in sensational ways. An estate agent in Toronto commissioned the making of a short film to portray the lifestyle possibilities of the lofts that she was selling. In the video a well-to-do thirty-something businessman is filmed going from his office to the gym, he then picks up some freshly-rolled sushi and heads home to his gorgeous home. There, on the terrace of his luxury loft overlooking the twinkling lights of the Toronto skyline his date is suitably impressed. An article in The Globe and Mail spoke to Karen Filiatrault, the estate agent who commissioned the video (and who happens to play the role of the date in the video) about her objectives. According to the article, Ms. Filiatrault wanted "to make her listing stand out in a city with a deep inventory of lofts and condos for sale… And, with so many people addicted to smartphones these days, there's always the hope a video will go viral."
She's not the only agent enhancing the quality and capacity of their estate agent marketing videos. Although these short films don't come cheap, if they're good enough they may generate thousands of online views. Even after the property sells, quality videos are likely to continue to direct traffic to your site, garnering new clients and business.
When targeting an age group and market that are engaging with social media, the tactic is naturally likely to be more effective than if you're selling to a group of luddites. But in this increasingly digital age, the majority of your buyers are likely to be online.
Capture the beauty of your property with cutting-edge photography
Somewhere between estate agent films and conventional photography snaps, there sits real estate video tours. These videos thread together a series of high-quality images to provide a 360° tour of the property on offer. Real estate photography specialists believe these video tours give you the edge over the competition. They estimate that "only 5% of real estate agents utilize video marketing in their efforts. So, if you use real estate videos to market your home, then it means that you will be able to get ahead of 95% of the competition."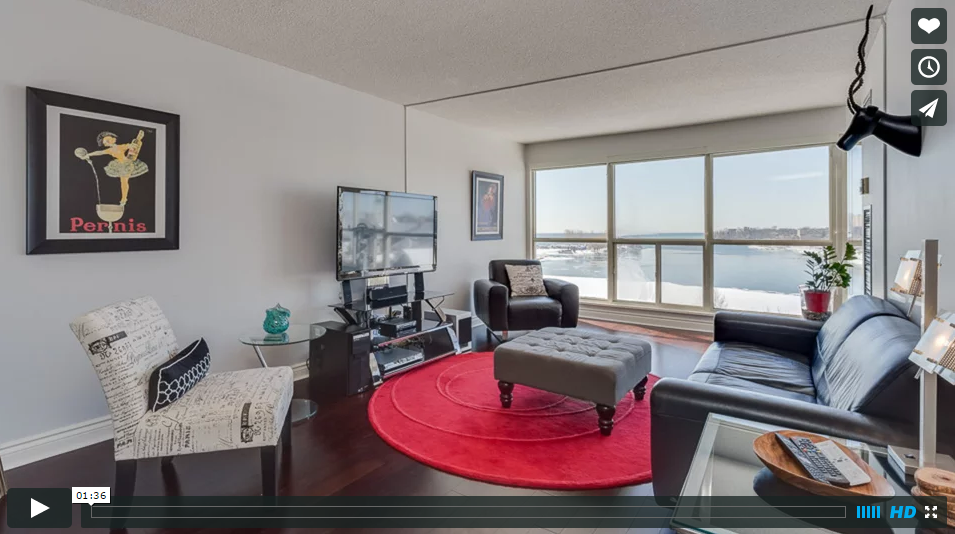 Say, for instance, your clients were looking for the ultimate coastal retreat in Spain. Instead of them having to Google 'villas in Calpe near beach' and sifting through properties, they could find what they were looking for directly via your website. On a home page or international section of your site you might post a short video clip portraying the full scope of a luxury coastal offering. The video would add international pizazz and a luxury element that would do justice to the prospects of a Costa Blanca property in a way that a Google search for 'villas in Calpe near beach' simply wouldn't.
Harness mobile real estate technology
When it comes to luxury real estate agent marketing, Clear View Elite believe that mobile technology has opened up numerous possibilities for professionals wanting to showcase their luxury portfolios to high-end buyers. They highlight the importance of ensuring that you have a mobile site and make use of the variety of apps available. Augmented reality allows interested buyers to drive around a neighborhood they're interested in, pointing their mobiles at properties for sale to find out more information about them. Homespotter is one example of an app that uses augmented reality.
To keep up with the latest trends in real estate development and to find out more about marketing top-end properties in the Costa Blanca, stay in touch with Grupo Esmeralda, experts in the Calpe property market.
FILL THE FORM
We will answer in the following 24h