Buying a holiday home is an incredible experience and there are a lot of emotions that go with it. You have worked hard all these years, invested wisely, and are now in a position to own a little piece of your own paradise.
And what's more is the myriad of ways you can use it – your own private haven for quality time with your loved ones during family holidays, you can turn it into a rental property for some extra income when you desire, and perhaps one day it will become your retirement property in the sun. However, buying a holiday home is not all sunshine and rainbows, and actually, not everyone is cut out for the extra paperwork, admin, maintenance and stress that can often come with a property – especially one abroad. If being a landlord in this sense isn't for you, you can always hire a property manager (or agency), but of course, this will be an extra expense. Not sure if it's really for you? Here is some investment advice when it comes to owning a holiday property abroad:
Be realistic about your finances
Owning a property abroad can be an incredible experience, and it's easy to get carried away with the idea. But if you want some cold hard investment advice, then you need to be realistic about your finances. Take an honest and thorough look at your finances. An extra property – whether for investment purposes or to use as a holiday home – should add to your life in some way and not be a burden (financially or otherwise).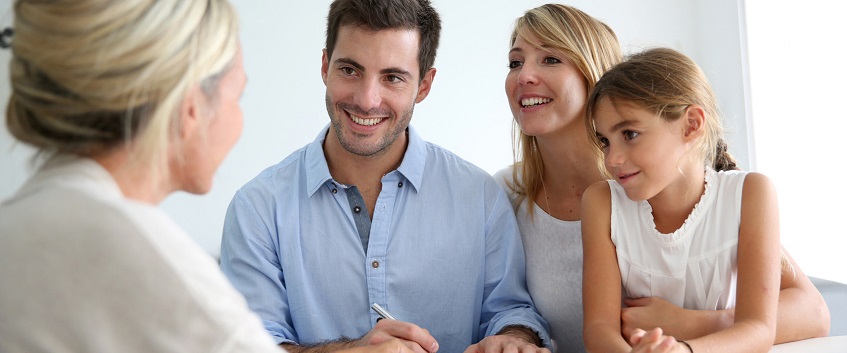 Image Credit: friendsadvisers.co.uk
When you are trying to decide if this would be a great option for your and your family, one of the best pieces of investment advice we could give you is that you need to make sure you are aware of the full cost of a property and if you can actually afford it, or not. So this means calculating what the cost of the property will be (the deposit as well as the monthly mortgage payments). But it doesn't stop there! You need to take into consideration the transfer and conveyancing fees, what it might cost for maintenance (or upgrades), then there are the rates, taxes and utility bills. You really want to factor all of these in before you make the decision to buy.
While buying in another country can have its fair share of perks, they tend to come with unusual laws and red tape – especially with regards to buying property. The best advice we could give here, is to make sure you do your due diligence. Not just with your own research of the areas, the property prices and the laws, but when it comes to seeking independent advice.
This is particularly important when it comes to legal matters, but you can also look for independent advice from real estate professionals, builders, architects and even financial services and banks in the country in question. If the language barrier is an issue, then you can consider hiring a third party (i.e. not hired by the person you are buying from) translator to help you. Again, when it comes to legal documents rather go and see an independent lawyer who is fluent in both Spanish and English.
Before you make the full commitment to buying an international property, a great bit of investment advice is to go to the destination (and ideally, the exact area) you are looking at buying in, on a family holiday. The best time to go would actually be in an off-peak season. This might give you a very different perspective – the weather might not be as great in winter as people may have you believe, and while it may be a thriving town in summer, it could turn into a ghost town come winter (and in turn, affect off-peak rentals).
This will help you to get a holistic view of the destination and you will be able to make a more informed decision whether it is right for your family or not. While on holiday here, try to experience it more like a local – eating at the neighbourhood eateries, going to the grocery stores and finding the local hangouts will help you to decide whether you see yourself going there often and it will help you to understand and even advise your future tenant base.
Image Credit: rusticaltravel.com
If you are looking for more incredible investment advice when it comes to buying international property, you can contact us directly at Grupo Esmeralda to find out more information on buying property in Spain, and on our incredible Calpe apartments currently for sale.
FILL THE FORM
We will answer in the following 24h