It shouldn't be any surprise to you at this point that property is a stellar investment. Especially when you consider that 90% of all millionaires got to that point by owning property. But the question you might be asking yourself is where exactly do you make that investment?
If you have not yet looked at apartments in Calpe, then we suggest doing so because with amazing weather, the gorgeous Mediterranean Sea, incredible landscapes and the very best that Spain offers, it's the ultimate in foreign property investment. Here are some of the top apartments in Calpe to keep an eye on:
Larimar-2d
This lock-up-and-leave property is one of the best apartments in Calpe in terms of an investment. Modern and new, it's perfect as a buy-to-let property or for a retirement residence down the line. It comes with two bedrooms, two bathrooms, a gorgeous kitchen, a spacious living area, a small terrace to enjoy the breathtaking views, air conditioning and access to a swimming pool for those hot glorious summer days. The location of the apartment is prime and it's a stone's throw from beaches, shops, sports centres, the natural park of the Salinas and the iconic Ifach Rock — needless to say, you shouldn't ever have a problem renting it out to holidaymakers come summer. And one of the best parts about this property? It comes furnished so you don't need to worry about that extra expense.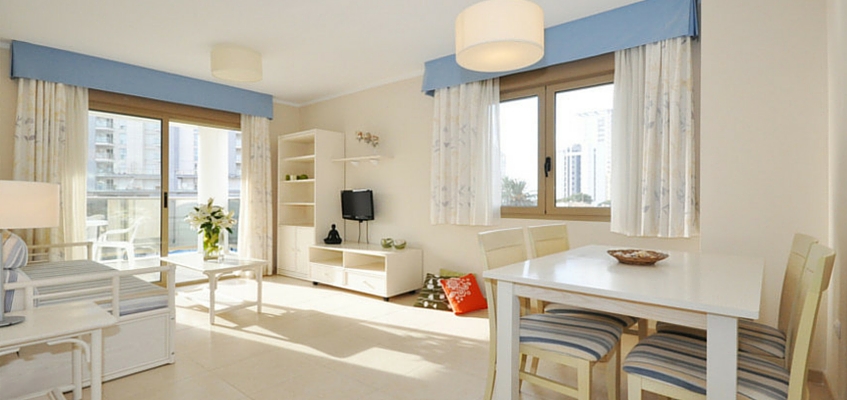 Amatista 2 bedrooms
If you are looking for epic mid-range apartments in Calpe then this should definitely be at the top of your list. This gorgeous fully-furnished apartment, right on the doorstep of Arenal Beach and the beautiful promenade, sports some of the best views of the cerulean Mediterranean Sea and the Ifach Rock around. Centrally located, the apartment is walking distance from Calpe's downtown, and all amenities are easily accessible — perfect for those that enjoy being in the hub of the city. Elegantly and tastefully decorated, this apartment has two bedrooms, two bathrooms, a charming living area, a fully-equipped kitchen, access to the swimming pools on the property and, of course, the terrace overlooking the sea — perfect for lazy sunday brunches. This apartment is an incredible investment opportunity and great for retirement in the future — right by the beach and ideal for having grandchildren over during the summer holidays!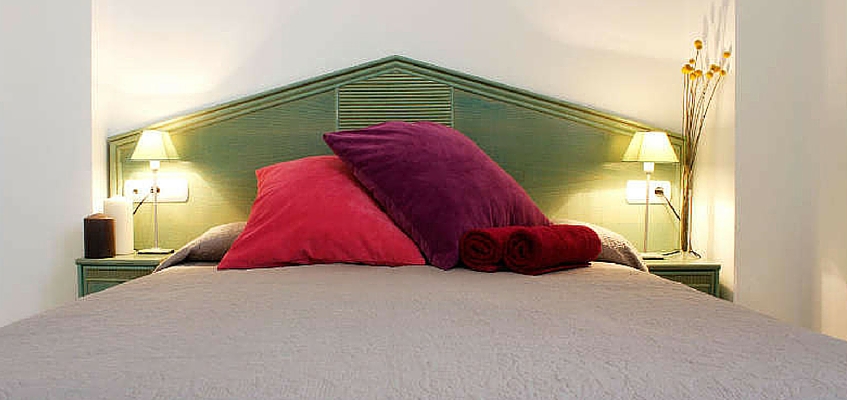 Duplex Penthouse Amber
This exceptional property is also ideal as a buy-to-let property, a holiday home or a future retirement residence, and boasts spacious rooms and awe-inspiring views of the area making it one of the best apartments in Calpe currently on the market. But it's so much more than just an apartment — this modern duplex penthouse boasts three bedrooms, three bathrooms, four balconies from which to enjoy the magical views and Spanish sunshine, off-street parking, two spacious living areas, and a excellently equipped kitchen. If that wasn't enough to tempt you, it's unbeatable location means that it's 100m from the glorious Levante Beach and has a close proximity to all other amenities.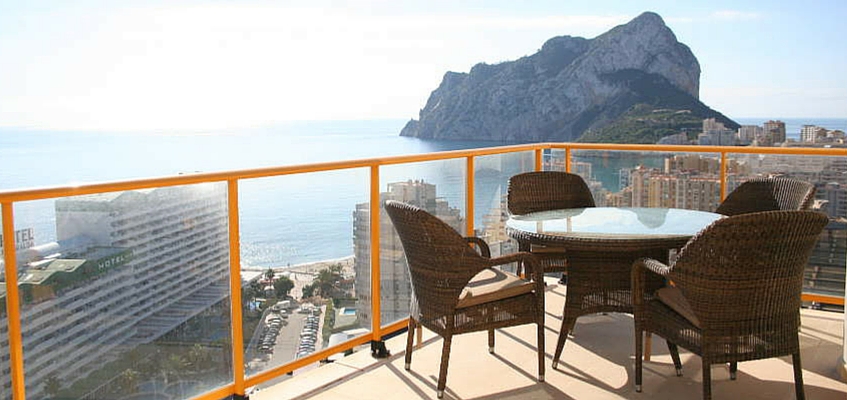 Amatista Ático Dúplex
Elegant, refined and modern, this is quite literally one of the most superior apartments in Calpe. Each of the three bedrooms and three bathrooms in this unbelievable apartment are tastefully equipped with the finest furnishings and fittings and are comfortable and stylish. It also boasts two spacious living areas and a gorgeous kitchen, fitted with electric oven, fridge and microwave. Located centrally, this duplex is next to Levante Beach, a kilometer from the Calpe's port, less than a couple of miles from the centre of town and less than a mile from the Ifach Rock, and has amazing terraces from which to enjoy the area. The apartment block's swimming pools are wonderful for relaxing summer afternoons and restaurants nearby make for the perfect spot for cocktails and tapas. There is no doubt about it, this apartment is the crème de la crème and well worth the investment — you won't have any trouble tempting travellers with this property year-round.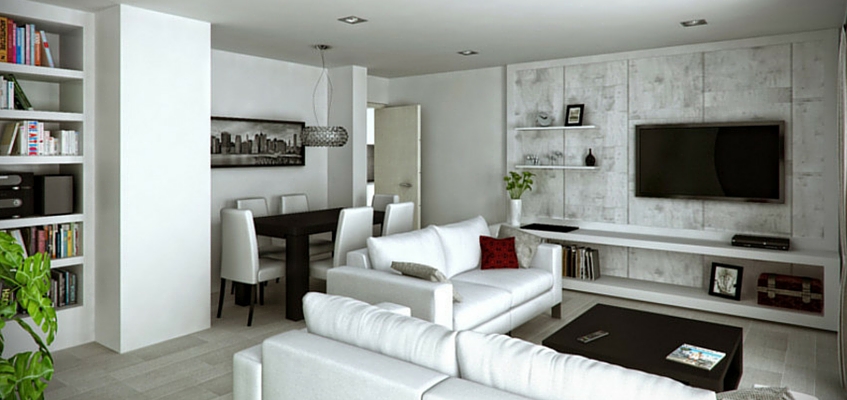 If property in Calpe sounds like the right thing for you then contact us. We at Grupo Esmeralda have an extensive portfolio of incredible apartments and villas in Calpe and we will be happy to assist you in finding the perfect investment property that will meet all your needs.
FILL THE FORM
We will answer in the following 24h