The real estate industry gives true meaning to the expression 'dog-eat-dog world'. I'm sure you know by now that it's a competitive industry, aggressively so.
The real estate industry gives true meaning to the expression 'dog-eat-dog world'. I'm sure you know by now that it's a competitive industry, aggressively so.That's not to mean it's not a great industry to be a part of, it is! It does mean, however, that you need to make sure you are at the fore of innovation and trends in real estate marketing to be able to stand out from the crowd. The challenge is not the decision to take your real estate marketing to the next level – in fact, you have probably had the feeling that this needs to happen for a while – but how to do so. Well, you're in luck, because we are going to give you the lowdown on what you need to do to stay ahead of your game (in a nutshell, of course):
Create your ideal personas
One of the very first things you need to do to ensure that you are at the top of your real estate marketing game is to create (or perhaps review any existing) personas. HubSpot defines buyer personas as "semi-fictional representations of your ideal customer based on real data and some select educated speculation about customer demographics, behaviour patterns, motivations and goals." Learning the inner workings of your target market is crucial to your success. And creating your ideal buyer personas means that you can align your real estate marketing strategy with people who are interested in what you have to offer. You can then produce high-quality content that answers your persona's questions or provides solutions to their pain points. It's (basically) that simple.
Ensure your branding is on point
Just in case you didn't know this simple but important fact: branding matters. Perhaps more so now, (with the overwhelming amount of information and brands we are constantly exposed to) than ever. When you think about your 'brand' it's so much more than your actual logo, the company colours, and just some real estate marketing fluff – it's the 'why' of your company (the reason you do what you do) your company values – in essence, what is it that you stand for and why people should choose you for such an important purchasing decision? Not only should your brand convey what you stand for, but it sets you apart from your competitors (with your unique selling points), and it helps you build trust. Is your brand one that consistently delivers on their promises? I hope so.
Have a strong online presence
Every time I go to check my post box I am completely shocked at how many pamphlets, brochures and magazines have been stuffed into that small space. The worst part of it is that I didn't sign up for any of them and they all seem to be related to real estate marketing. That's a lot of junk to put in the bin every week (think of the trees!). If you are not online by now (and stopping the incessant handing out of magazines and pamphlets that land up in the bin), then you are in A LOT of trouble. Okay, it's not the end of the world per se, but seriously. In the world we live in, if you are not online, if your website is not mobile optimised and you don't stand out in some unusual, technologically-advanced way you may find your company in the same category as the dinosaurs. Sad, but true.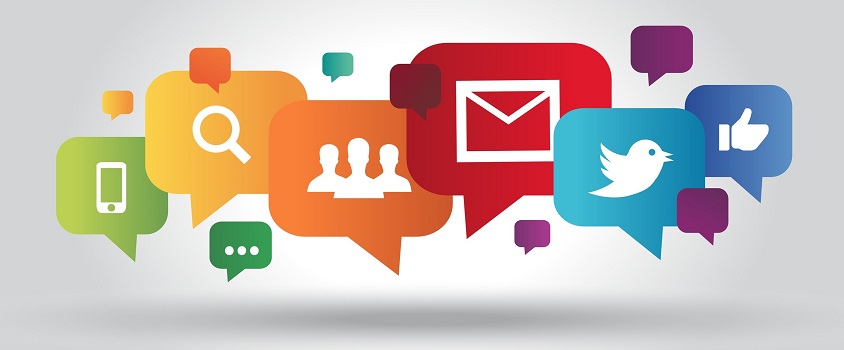 In this day and age where we seem to be more connected but also somehow, less so, personalisation is crucial. People no longer respond to one-size-fits-all real estate marketing tactics – they want to know that their needs and worries matter. This is why it is so important to have a clear idea of your personas. It means that you can tailor your marketing to these people and add a personal touch to your marketing efforts to make them realise that you care. This is another aspect that can set you apart from your competitors. Having said that, however, people no longer see personalization as an added bonus or a 'nice touch', it's becoming expected. So, be sure to find ways to personalise your offerings in meaningful ways.
Get your sales and marketing teams working together
You have probably heard the word 'smarketing' bandied around a few times already, and if you haven't implemented it already, it's time to wake up to the concept. The reality is these days – where tactics such as cold calling have almost become obsolete – the sales and marketing teams need to work together to create the sales figures that companies need and desire.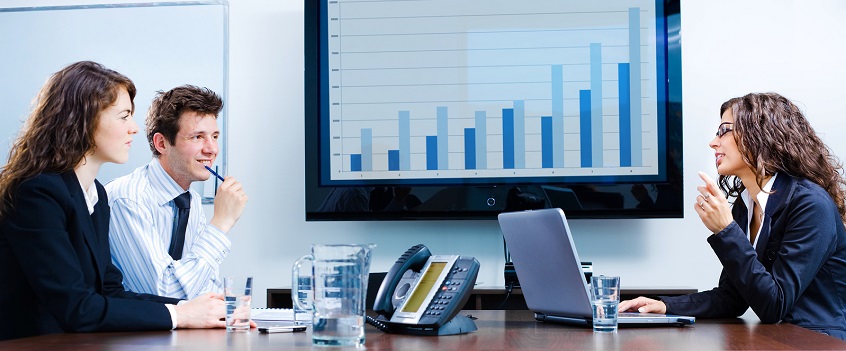 Image credit: prometheus-engineering.com
If these points have piqued your interest and you would like to find out more information on how you can implement them, contact us directly for any information regarding buying international property or if you are interested in the property in Calpe we have for sale.
FILL THE FORM
We will answer in the following 24h