Well on its way out of recession-induced doldrums, Spain has reclaimed its space in the sunny limelight, sitting firmly beside France as the top holiday home choice for UK residents.
Hard-working and trustworthy property developers had their image tarnished by dodgy dealers who lured buyers into purchasing Spanish property on protected land, but with the negative press taking its due place in history, the prospect of buying holiday homes in Spain is once again being given space to shine.
It's not just that the country is a high contender for Europe's most envious weather and lifestyle, in addition, consistent tourism to the region means that holiday homeowners can easily rent out their property when they're not using it. With all this in mind it's easy to see why last year the Spanish property market went from strength to strength. Beyond the appeal of having a place in the land of sun and sangria, the country is currently an investor's dream. Given the remarkable deals available when it comes to holiday homes in Spain and the growing interest in the market, it's the perfect time to invest.
So once you've made the decision to scan the Spanish vistas for your holiday home-to-be, where do you begin? Here are some tips regarding what to look for:
1. Ease of access
You want your holiday house to be close enough to enjoy over a long weekend. A long complicated journey is probably not the best way to unwind your way from the bustle of the city. A Spanish destination such as Alicante however, is a quick two-hour flight from London, so in next to no time you can be on the blue shores of the Costa Blanca.
2. A reliable investment
You may have already begun a search for 'properties for sale Costa Blanca', but how do you know you're making the right investment? Well, according to one report (A place in the sun), 'international cash buyers are back on the Costas, taking advantage of the lowest Spanish property prices in a generation.' Buoyed by the strength of the pound, as well as revisions to domestic pension legislation, early retirees and lifestyle buyers alike are taking advantage of the promising Spanish market. The article goes on to cite a PricewaterhouseCoopers report stating that 'Spain transformed from "property pariah to star market" in 2013, and is "expected to continue in much the same vein in 2014".'
3. Resale potential
Buying a property in a desirable location is the most important step to ensuring your property looks good on the sales rack should you ever choose to sell. There's huge value in sea-side spots with good access to amenities, restaurants, shopping and leisurely activities like golf, tennis and nature trails to explore. This is one of the reasons holiday homes in Spain have been such a popular choice for UK residents.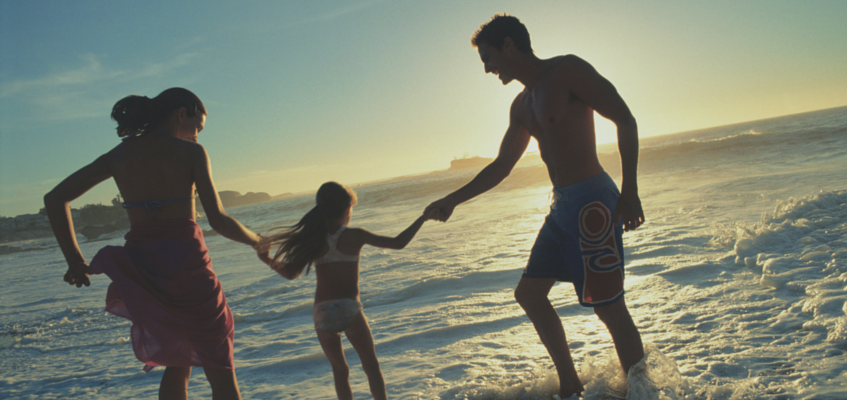 4. Consider the property's maintenance needs
When you're on holiday the last thing you're looking to do is mow the lawn, repaint the walls, waterproof the roof, and so choosing a fairly self-sufficient property is essential. Properties with balconies or paved courtyards are going to require less work than a big garden.
5. Affinity with the place
Choose a destination full of vistas that you find beautiful, food you adore and lifestyle you get on board with. It's useful to know if you're looking for a rural countryside retreat, a hip city penthouse, or a haven in a coastal paradise. Your love for a place should be the top priority in buying that holiday home. Costa Blanca is drawing in buyers based not only on the promising prospects of the market but also the idyllic lifestyle.
6. Choose an accredited property group
Everyone with an interest in the Spanish property market has learned a lesson from the debacle around illegally built homes in the Almanzora Valley. As a buyer, be vigilant when it comes to choosing an established real estate group through whom to buy your dream home.
With major clout in the industry, Grupo Esmeralda is a leader in the Calpe property market. For further details about holiday homes in Spain, no need to Google 'properties for sale Costa Blanca', simply get in touch with Grupo Esmeralda, local experts in the quality property market.
FILL THE FORM
We will answer in the following 24h